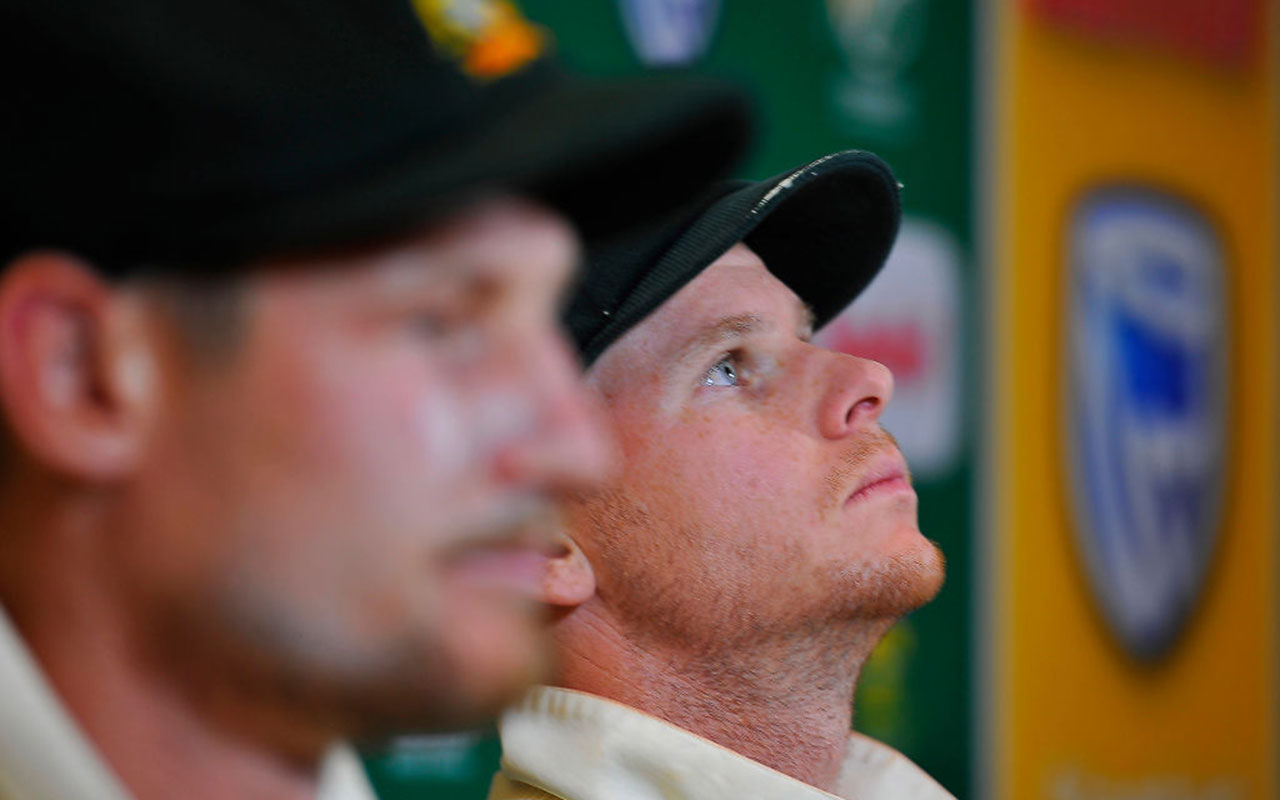 The International Cricket Council (ICC) on Sunday (March 25) handed a one-match suspension and fined 100% of his match fee to Australia skipper Steve Smith following his confession yesterday to tamper the ball during the third day's play in the ongoing Newlands Test against South Africa.
Besides, the rookie Australia opener Cameron Bancroft has been penalized 75 percent of his match fee and awarded three demerit points for breaching Level 2 of the ICC Code of Conduct.
The series has already been marred by a long list of controversies and the latest sandpaper gate scandal has disrupted the series all the more as the South African team now wants a thorough investigation and proper verdict of the case. Though the ICC has banned Smith for a Test match and fined 75 percent of Bancroft's match fees, the opposition feels that the punishment is still not enough.
After both Smith and Bancroft accepted the charges against them, former England great Michael Atherton had joined in to criticise the Australian squad and their different means to disrespect the spirit if the game.
"I think what makes this more of a problem for Steve Smith is that this is a rather premeditated effort and then getting the young kid, Cameron Bancroft, to do it," Sky Sports television cricket commentator Atherton said in an interview.Plenty of people have been done for it in the past but this one has a slightly different smell."
"The context of the series as well, it's been a difficult series in terms of the behaviour from both sides and just has given the impression that things are a little out of control," said Atherton.
"I think that's where Cricket Australia will be asking questions of Steve Smith — you are the captain, are you in control of the ship?He added, "They were caught bang to rights and they've admitted it."
Meanwhile, memories popped up of 1994 when Michael Atherton himself was seen taking dirt from his pocket and rubbing it on the ball during a Test against South Africa at Lord's.
He was later fined £2,000 for failing to disclose the dirt to the match referee but remained as England captain despite calls for his resignation.
However, Atherton said the deliberate nature of Australia's actions, allied to the fact it involved a junior team member in the 25-year-old Bancroft, appearing in just his eighth Test, made it a different case to his own.
Atherton on his part concluded saying that ball tampering should not be taken as a serious offence and that if it is found to be that way, the ball can be replaced with a new ball. This would not make the case a heinous crime and hence would not send out a wrong message.