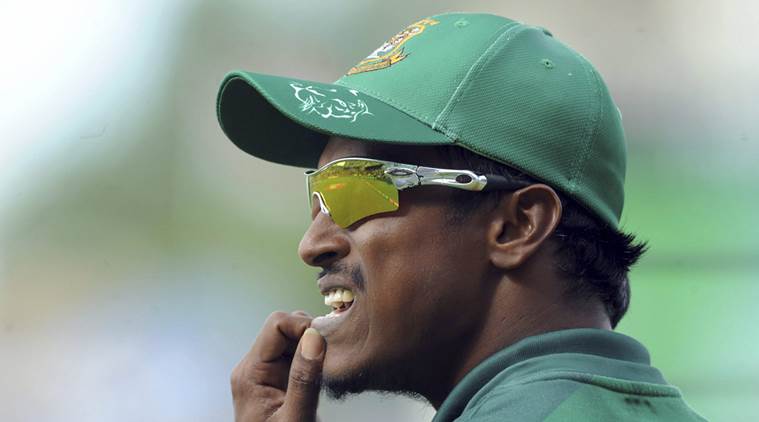 With 34 needing from 2 overs, in walked Dinesh Karthik to bat along with his partner at the other end Vijay Shankar. The margin for victory was brought down to 12 in the final over. Bangladesh stunned India when they dismissed Shankar of the fifth ball of the Indian run chase. This meant that India needed 6 to win off the final ball and Dinesh Karthik emerged as the Indian saviour. He hit a six over covers to help India win the match. Karthik scored 29 off 8 deliveries to stun Bangladesh who at the end were so near yet so far. Karthik helped India snatch a win from the jaws of defeat, as Bangladesh skipper Shakib Al Hasan lauded his efforts in his post-match press conference.
Bangladesh pacer Rubel Hossain meanwhile has asked for an apology for bowling a costly 19th over going for 22 runs.
"I am feeling terrible after the defeat. I never thought I would be the reason for Bangladesh's defeat. We were so close to winning in the final, but because of me, we lost. I want to apologize to the fans and ask for forgiveness," Rubel was quoted as saying by Bangladesh's leading newspaper Prothom Alo.
Karthik came into bat, with the scoreboard reading 133/5, at the end of 18 overs. He announced his arrival at the crease by smoking two sixes and a four off first three balls from Rubel. In the next three deliveries, Karthik accumulated six runs, which left India needing 12 off the last over.
The last over bowled by Soumya Sarkar saw Vijay Shankar get dismissed on the fifth delivery of the last over leaving India with 6 runs to win off the last ball. Importantly Dinesh Karthik crossed over for the strike. Karthik then slammed a flat six over extra cover, off Soumya Sarkar, to clinch the game.
"To be honest, he did not miss much of the plan when he bowled. I don't know if there are many batsmen who can come and hit a six off the first ball, the next for a four and then again a six," Mahmudullah was quoted as saying by The Daily Star.
Bangladesh had a memorable run until their loss in the final. They won two close games against Sri Lanka with Mushfiqur Rahim playing a big role in both the matches. In fact, Mushfiqur ended up as the leading run scorer for Bangladesh in the tri-series. Their progress was finally deflated by India in the final, keeping their T20I record against the Tigers intact.