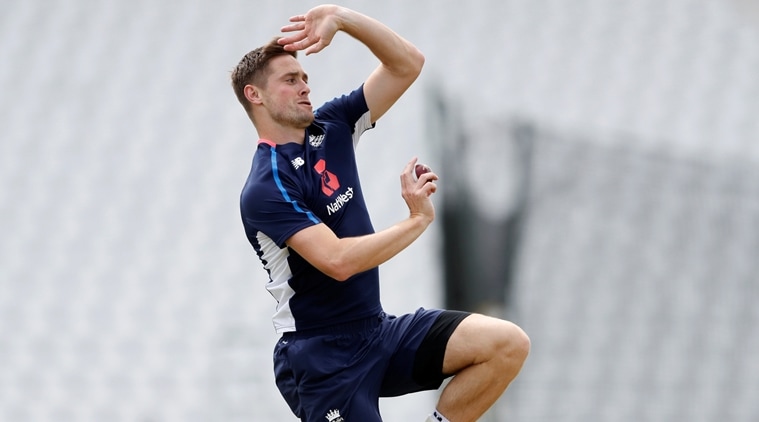 Concentrated on working on his rehabilitation process, England all-rounder Chris Woakes who is recovering from multiple injuries will play for Warwickshire. He will play as a batsman only as he continues to make good progress on a serious-sounding right quad and knee problem.
Woakes suffered a 15-centimetre tear in his right quad during the Headingley Test against Pakistan in June, which was revealed to be linked to chronic tendinitis in his right knee. While he played no part in the ODI series with Australia, he was not ruled out of the Test series, or even the three-match ODI series against India which is due to begin on July 12.
If he takes part in the second three day game for Warwickshire he will go on to feature for the England Lions in their four-day match against India A at Worcestershire (July 16), where he is expected to bowl, too.
Along with Woakes, England Test specialist bowlers James Anderson and Stuart Broad are also on a mission to get fit before the Indian Test series starts.
If Woakes gets fit in time for the India series, he will form a formidable trio with Stuart Broad and James Anderson in the England bowling line up who are also aiming to get fit before the Indian Test series starts.
Earlier in the week, Stuart Broad took to Instagram to reveal that he has been taking a course of injections to settle a ligament problem in his ankle.
In the post, appearing on his Instagram Stories, he said: "I've had some injections in my left ankle for an ongoing ligament problem after seeing brilliant specialists and having different scans. It needs 5 days rest then aiming to run Tuesday and build up quickly with an aim to play for Notts CCC against Surrey CCC 22nd July. That's the plan!"
(Inputs from Cricbuzz)