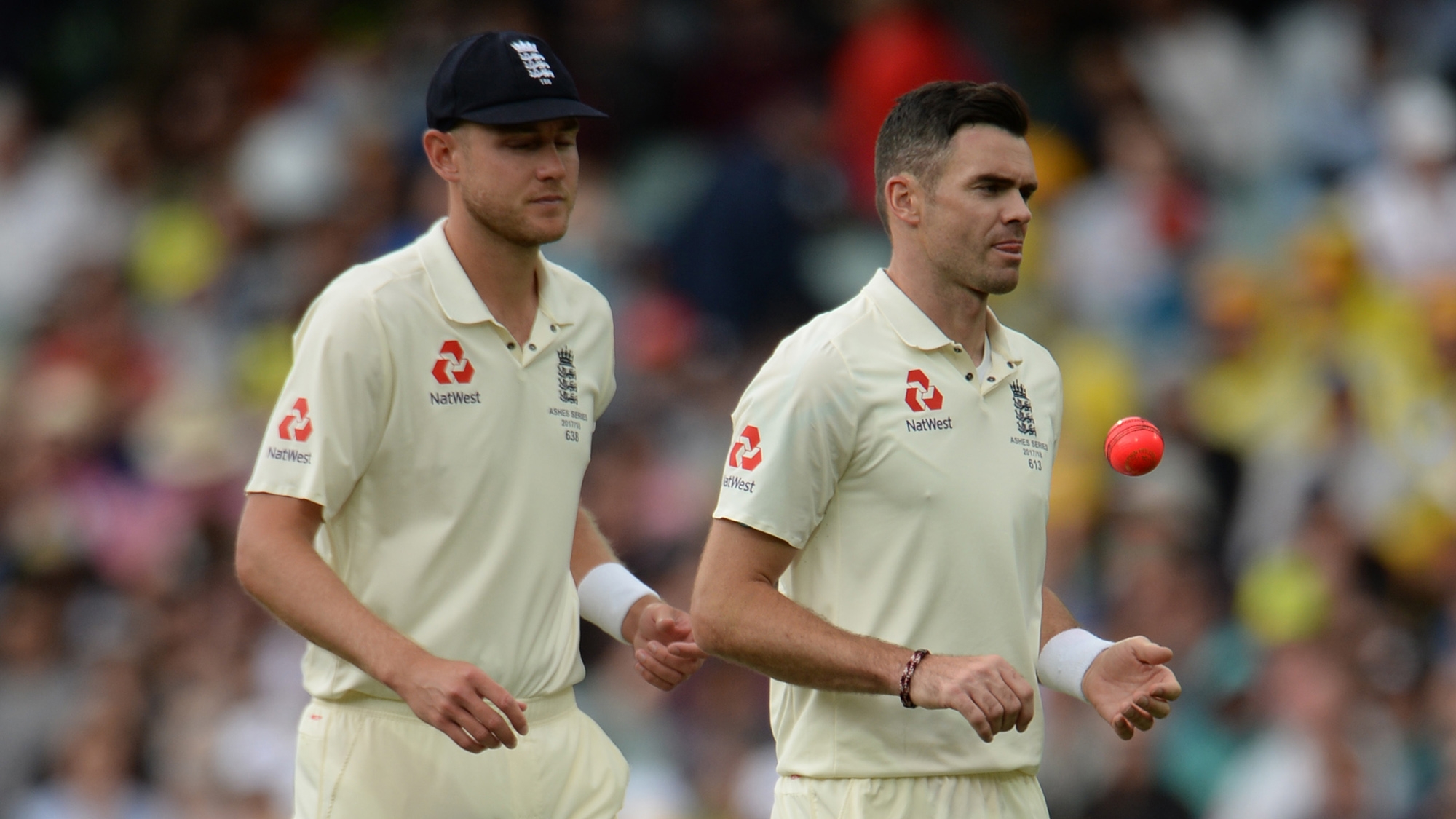 In his latest column for the Telegraph, former England skipper Michael Vaughan has criticised the England team and mainly their premier pacers James Anderson and Stuart Broad for the defeat.
He has also went to the extent of saying that one of the two pacers should be dropped in the second Test match starting from tomorrow at Headingley.
However, James Anderson has disagreed on this point with his former captain saying there has been a lot of noise around their defeat while their performance wasn't as bad as its being reflected. "It wasn't our best performance last week and when that happens - when you suffer a heavy defeat - there's always a lot of noise," he said. "Lots more opinions come out. This has to be done; that has to be done. There's not a lot as players we can do about that" said Anderson.
Going onto speak about his bowling partner Stuart Broad said "We've 950 Test wickets between us. We're doing the best we can for this team. I know we've been on a really bad run of form this winter and the first Test here and I think in these situations you need players to stand up and put in match-winning performances. I think we have a lot of quality in the dressing room - not just me and Stuart - and there's lots of players can stick their hand up and put in match-winning performances. That's all we can focus on. We'll try to block out the noise from whoever is shouting out."
Anderson said further that their defeat against Pakistan at Lord's wasn't their worst and that he had been involved in many bitter defeats with England in the past. However, the 35-year-old admitted that England hadn't been at the races against a Pakistan team which did "brilliantly all the way through the game."
"I'd like to think that part of the skill of being a bowler is knowing what length on certain wickets you need to bowl," said Anderson. "I didn't have my best game, I know that. But I'm aware of what lengths that need to be bowled on certain pitches. Some people think they might know better than me but I'd like to think that, after 15 years of playing Test cricket, I know which lengths to bowl on certain pitches."
"As well as taking in the conditions, you've got to take in the batsmen as well. It's about working the game out. About game management. It's not as simple as saying 'we've got to bowl fuller' and just chucking it up there and get smashed everywhere and hope they edge one. There's more to Test cricket. You've got to be patient. I've always looked at it as almost a game of chess. You've got to out manoeuvre the batsman. You've got to lure him into a false sense of security if you can. For me, it's more than just trying to throw it up there and nick one."
Anderson has advocated saying that the current England team doesn't have any fundamental problems as such and a good performance is around the corner. "I just think we're low on confidence when we go out in the middle," he said. "You suffer a few defeats and you need something special to turn it around. We think a lot about the game, we talk a lot about the game."
"I'm not sure what he means" said Anderson. "We're trying to figure out what's going wrong. The three days before the last game was some of the best practice we've had. A real high intensity and good quality. As players, all we can do is try and deliver out on the field and we've not been doing that as a team. That's pretty much all we can focus on. Trevor can't come out there with us and tell us how to bowl. It's up to us to take that responsibility on our shoulders."
"We had a really good build-up to the last game, we just didn't perform on the field. The team feels like a good one, it feels like a talented one. Real quality in there. Whether it is one of Broady's spells, a double hundred from [Alastair] Cooky or Joe [Root], just to spark things off. That will get us going. We are very close, but just not quite firing on the field when the pressure is on" concluded Anderson questioning what exactly does Vaughan exactly mean with his suggestion of axing one of the pacers in the next game.