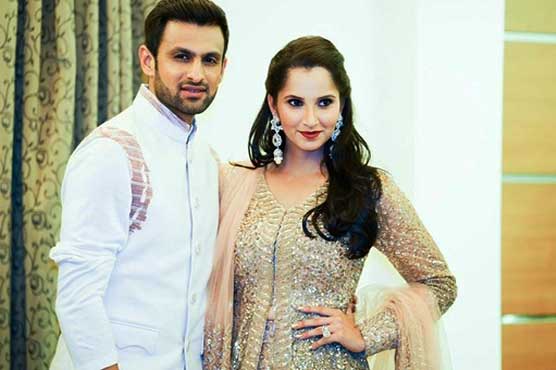 Pakistan cricketer Shoaib Malik and his wife Indian tennis superstar Sania Mirza are expecting their first child and are all set to experience the joy of parenthood.
The couple took to Twitter to make the statement official as Shoaib Malik shared Sania Mirza's tweet to show the love and care that he has for his better half.
Earlier this year, Sania had said at an event that she wanted a daughter whenever she decides to start a family. She then said she would want her child's surname to be 'Mirza Malik'.
"Today I will tell you a secret. My husband and I have spoken about ti and we have decided that whenever we a child, the child will have Mirza Malik as a surname," explained the tennis star during a panel discussion on 'gender bias' at the Goa Fest 2018. "So that's where we stand as a family including my husband. He actually wants a daughter."
Shoaib Malik and Sania Mirza got married in 2010 and since then has stood beside each other through ups and downs including the media limelight which has been hogging them ever since their marriage.
Both Shoaib and Sania has brought many laurels in their respective sport for their respective countries. While Sania has a total of 41 career WTA titles. Her only singles title came at the Indian Open in 2005. Plus ended 2016 as the world's top-ranked doubles female tennis player and has three doubles and three mixed doubles Grand Slam titles to her name.
Shoaib Malik, on the other hand, was a part of the Pakistan squad which won the Champions Trophy in 2017, apart from being a part of the Pakistan World Cup squad in 2007, 2011 and 2015.
Shoaib shared the tweet by Sania as well.