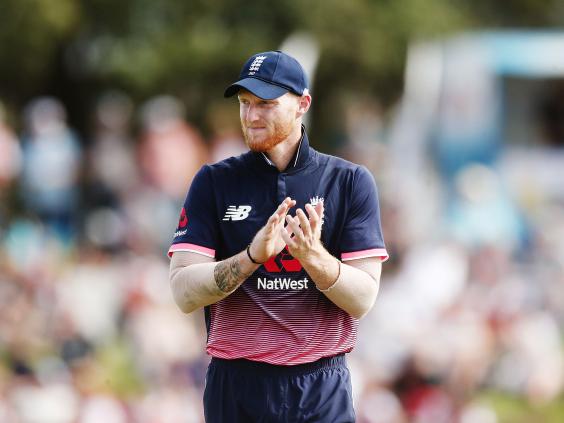 Ben Stokes returned after his 5-month exile from cricket with an all-rounder performance in the second ODI against New Zealand at the Bay Ova. His performance provided the much-needed impetus to the England innings after the bowlers earlier bundled the Kiwis out for 223.
Runs, wickets, Man of the Match award and all the drama surrounding his return to the game made him emotional after he helped England draw level in the series. It was Stokes' second match back for England after nearly five months out of the international game following an altercation with two men outside a nightclub in Bristol which led to his arrest and a court case that is due to begin next month. Stokes missed the Ashes series as well as the ODI and T20 series which followed.
"There was relief, happiness. It's been a long time and hopefully, this is a stepping stone to where I can build. We've got a massive summer coming up and the World Cup after that so hopefully this is the start of it."
Stokes' innings was measured and controlled with seven boundaries and one six coming in his 74 ball stay. He timed the ball sweetly and looked in complete control, sharing a fourth-wicket partnership of 88 with captain Eoin Morgan who made 62, his 40th ODI half-century which is the most by any England player in the format.
"I've been working hard at home, making sure that when the opportunity came again for me to represent England that I wasn't going to let anyone down," added Stokes. "I wanted to expect to participate in full rather than get eased back into the team. I wouldn't have expected anything less of myself and I don't think Morgy would expect anything less of me either."
Stokes has become a key member of the England outfit since 2015 and is growing with every match. Going into the 2019 World Cup, Stokes' performance is being closely monitored by the board and since England will host the tournament, fans and cricket experts have high expectations from the England all-rounder.
Stokes was happier with England's performance in the field in the second match than their effort in Hamilton. "We obviously set the tone really well with the ball and I think the big difference tonight was our standard of fielding," Stokes said. "We mentioned that in our de-brief after the first game that that was where we lost it.
"I didn't think we were far off with bat or ball. It was just a dew fielding mistakes which cost us in a tight game. Four run outs, a couple of good catches and the whole intensity we had out there was completely different to the first game" Stokes concluded.