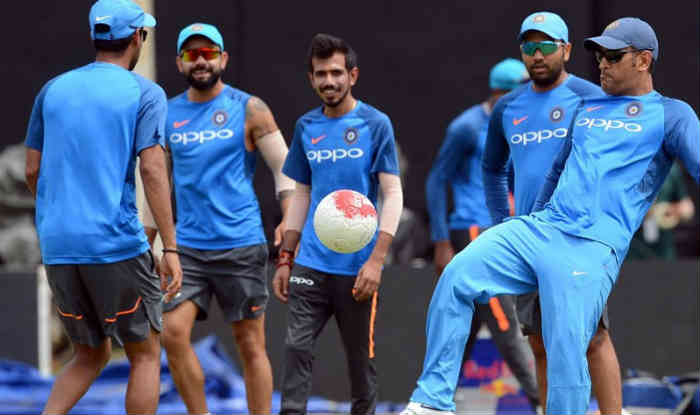 Team India has reached the beautiful country of Ireland for the two-match T20I series. They also went through their first practice session as Dinesh Karthik introduced and took the viewers through the session. He spoke about the different practice drills which the Indian players were asked to do. He also spoke about the football match which was a part of the drill. Virat Kohli and MS Dhoni-led two teams as Virat's boys won the game against Dhoni's men.
Dinesh Karthik has literally explained the training session besides involving in a couple of chit-chats with his teammates. This Ireland series will be the perfect dress rehearsal for India to then take on the challenging England side who have just whitewashed Australia in a 5 match ODI series at home.
Post the completion of the Ireland series, Team India will play 3 ODIs, 3T20Is and 5 Tests against England starting July 3.
Watch the video here.