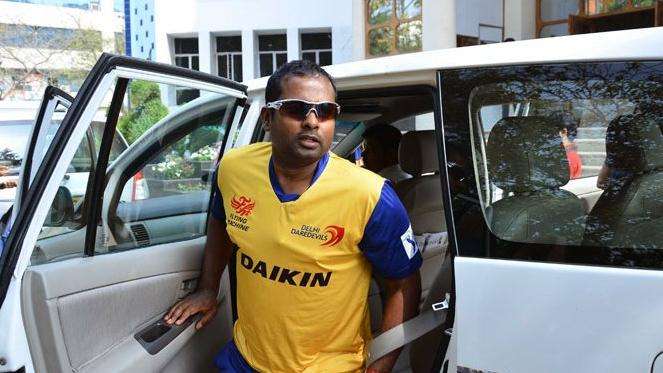 S. Sriram, the Delhi Daredevils assistant coach for the Indian Premier League season, has come out and stated ahead of their all for pride match against the two champions Chennai Super Kings that they are extremely determined and have been especially focussing to have good plans against the might of Mahendra Singh Dhoni with the bat.
Before the encounter, Sriram has been quoted saying, "We have been studying Dhoni's footage. We never plan for one particular player. You can't plan less for youngsters as well. All players are equal. In this format, anyone can take the game away from us. The way we are planning for Dhoni, we are doing the same for the young players as well"
"Rayudu has been in unbelievable form. I have been watching him for the last 15 years and I think he has matured quite a lot. He is playing the best cricket of his life at the moment. Now he knows his own game. Obviously, we have to plan for him as well."
He further added, "We will go out and compete, The good quality that our young players have is they are very competitive. I don't think the name or the experience matters. It's all about the bat versus the ball. What have you done in the last 15 years doesn't matter. What matters is who comes out and delivers on that day. I think CSK is a beatable side,"
Delhi has gone through another very disappointing IPL season but Sriram is hopefull its youngsters will take the team forward in the future. He said, "In terms of results, we have had a disappointing season, but we have got talented players,"
"The season that Risabh has had, or the way Shreyas has dealt with the captaincy, or the way Prithvi has emerged, or the way Abhishek and Sandeep Lamichhane showcased their talents in the last game… I think it will help us in the future. We have got a very exciting group of cricketers and we can take a lot of positives"
"The way the season has panned out for us – we had to play the likes of Abhishek and Prithvi once Gautam stepped down. It gave the youngsters an opportunity to put their hands up and I am very glad that they have. We have found a very good group of youngsters. The one thing about them is they are fearless. They can go out and express themselves. They enjoy their cricket, and they are not really overawed by the opposition or crowd or the IPL platform."