Mumbai Indians won the match by 6 wickets against the Kings XI Punjab at Holkar Cricket Stadium, Indore. Surya Kumar Yadav was awarded the Man of the Match for his exceptional match-winning knock that actually set the temperament for Mumbai to chase the given target and release off pressure from the middle-order. Team Circle of Cricket gets down to list the 5 talking points of the match.
Chris Gayle's innings

The Universe Boss was yet again the star of KXIP batting line-up during the match against Mumbai. He scored his third IPL half-century of the season to provide Punjab with a stable total on the board but gradually he started off slowly to build his innings and take those big shots. The big Carribean cricketer scored 50 runs off 40 deliveries to provide his side with a quality start after Rahul's dispersal.
The latter has been proving everyone wrong from his batting since the start of the tournament and will surely keep his momentum and hopes high.
Yuvi- Nair bewildered run out

Yuvraj Singh who was promoted up in the order to settle down and score some runs under his belt went off the ground after a kind of hassle between him and Karun Nair. He gave away his wicket over a silly call by Karun Nair that resulted in him to go back to the dugout.
Yuvraj Singh's wicket was the warning fall for KXIP, as one by one they got out and made their way back to the pavilion. The batting line-up totally diminished thereafter. This kind of batting collapse was not expected from KXIP, being a well-qualified team, they changed their batting positions by sending Axar Patel before Mayank and Marcus Stoinis.
Marcus Stoinis last over cameo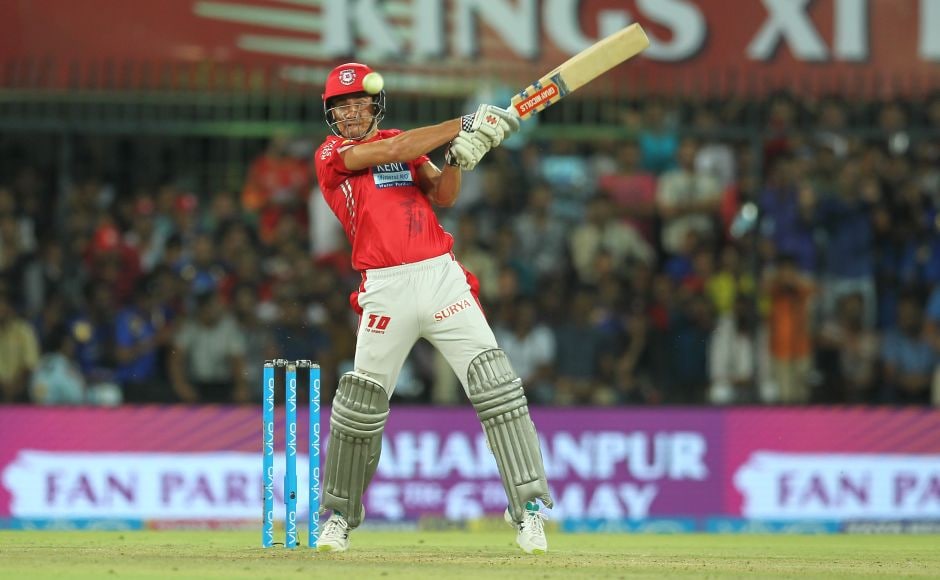 Marcus Stoinis hit 22 runs in the last over delivered by Hardik Pandya to take KXIP score from 152 to 174. His last over cameo made a lot of difference for the team and moreover, he was called back to replace Aaron Finch who has not really clicked in the tournament.
This replacement was also required as on a batting pitch it is pivotal to have an extra pace bowler on your side and that is why he was actually made to have a comeback.
Surya Kumar Yadav's crucial 57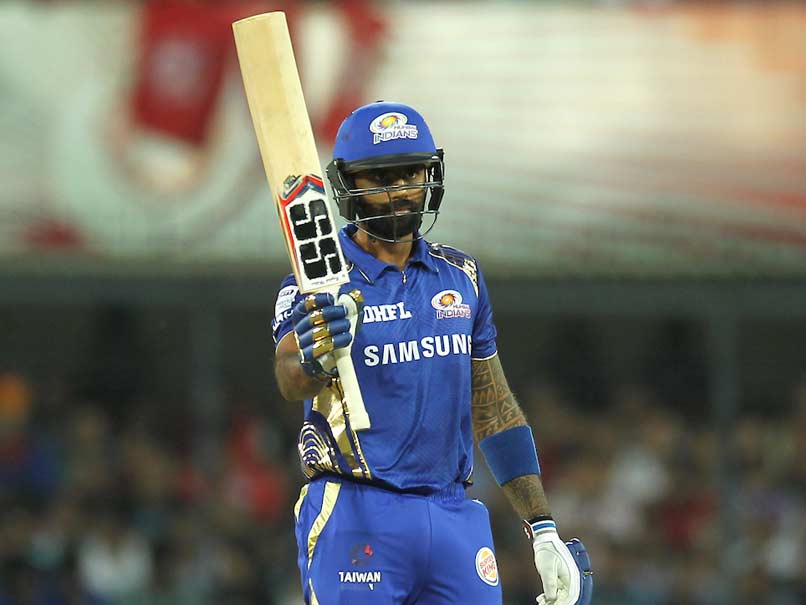 Surya Kumar Yadav, the opening batsman of Mumbai Indians gave his team a very prominent start while batting according to the situation. He struck a beautiful half-century for his side to release off the pressure of the middle order batsmen. Since the first match of the tournament, Surya has impressed everyone from his batting. He scored 57 runs that included 9 boundaries.
His presence around the 22 yards pitch has always benefitted Mumbai Indians in the current league. Surya has developed himself into a better batsman who loves to contribute to his team.
Krunal Pandya- Rohit Sharma taking Mumbai to their third win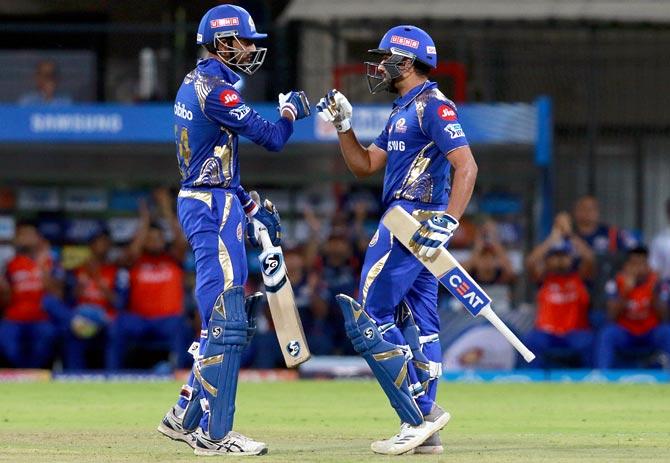 Krunal Pandya and Rohit Sharma kept their nerves to chase 50 off the last 4 overs of the match. They were brilliant while chasing a mammoth target in the last few overs. They needed someone to take the aerial route to let the side win their 3rd IPL match of the season. Rohit came down the order with Krunal Pandya smashing those heavy sixes and keep their chance of play-offs alive.
Having constricted Punjab to 174, MI chased it down with a collective batting effort.The team rejoiced their 3rd win of the season to be alive on a stake in the tournament. They will now have to take every match seriously whereas Kings XI will look rejuvenated after getting lost in two consecutive matches