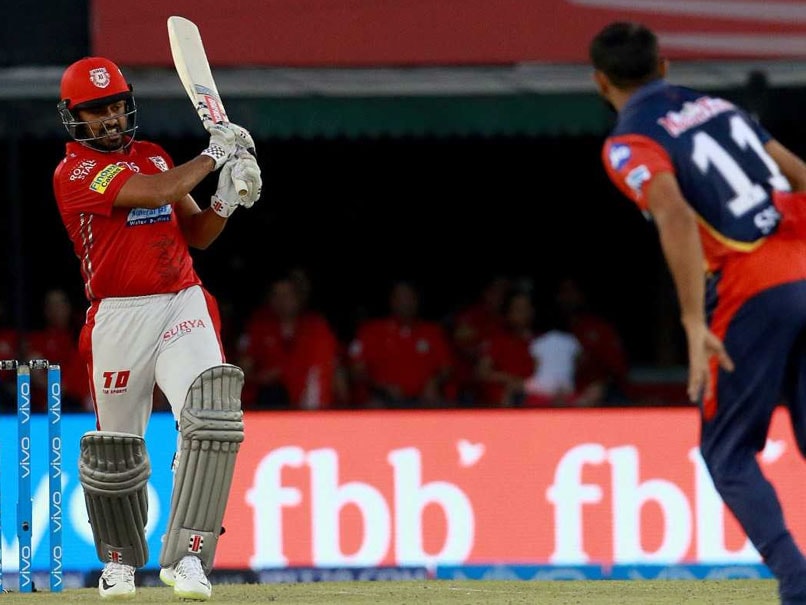 Karun Nair scored just 13 as Kings XI Punjab lost the match against Sunrisers Hyderabad by 13 runs in the 25th match of the Indian Premier League 2018.
In an interview, Nair opened up on his India Test debut and his journey since then, the trials and tribulations he faced and about KXIP in the ongoing edition of the IPL.
He started the interview by talking about KXIP's journey so far this season where he said " It's been a good start but it could have been better. Against RCB (out for 29) I could have played better and for a longer time. I played the wrong shot at the wrong time. But as long as the team is winning I am happy."
He next highlighted the 2017 season where he did not have any success with Delhi Daredevils wherein he said " Last year was a different season altogether. I am not looking back at what happened last year. It's a new IPL. I have had a good start. There are so many matches left. For now, my only aim is to make full use of the time that I get in the middle."
Regarding his batting position in the KXIP line-up Nair said," It's obviously a different challenge. I want to play and do well in every position, so that I can prove that I have the ability to help my team in any situation. I am totally flexible. As long as I am scoring runs, I don't think too much about my batting position."
Talking about IPL as a platform for budding cricketers, Nair said " It's a huge platform for domestic cricketers, because it's almost like an international tournament. There are so many overseas players, it's like international cricket. If you can do well in IPL, you are putting yourself in a good position to play in international cricket."
Kings XI are placed third on the points table and are tied on 10 points with CSK and SRH.