Sunrisers Hyderabad won the match by 31 runs against the Mumbai Indians at Wankhede Stadium, Mumbai. Rashid Khan was awarded the Man of the Match for his economical bowling performance that had shaken up Mumbai even to chase a low target. Team Circle of Cricket gets down to list the 5 talking points of the match. Click on the links to get onto the next page.
Mitchell, Hardik jolt SRH early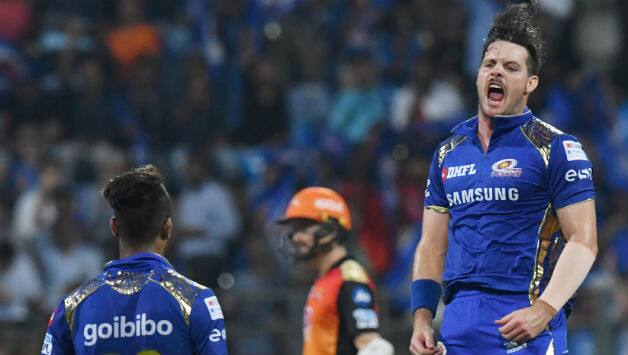 Mitchell McClenaghan and Hardik Pandya restrict Sunrisers Hyderabad top order to put runs on the board. Opener Shikhar Dhawan who returned after a couple matches went back to early to the pavilion. Mitchell and Hardik Pandya were on fire as they curb the players of Sunrisers Hyderabad.
After the first ten overs of the first innings, Sunrisers were struggling at 82/5 as Hardik and Mitchel bowled quite brilliantly. Top order failure started a trend which saw wickets falling for the visitors and the host was in full control.
Early Collapse kept SRH to 118

No batsmen other than Kane Williamson and Pathan tried to cross their 20s with Mumbai Indians ruling the pitch and the ground. Sunrisers were made fugitive by the host as they struggled to even cross 120. There was no meaningful partnership anywhere in the innings with few bad shot selections from Hyderabad kept them redeemed to 118.
Mumbai Indians bowler were fantastic tonight for restricting the orange army to a minimum total. From there, they could have easily won the match but unfortunately, the luck was with SRH.
Three early wickets sink Mumbai Indians

Chasing such a low total, there should not be any kind of a problem with any team following a moderate target but before Mumbai could achieve their second win of the tournament, the top batsmen of Mumbai Indians collapsed in an assortment. The orange army had three quality spinners on to whom they can easily rely on.
Following the wickets were taken by Sunrisers Hyderabad, Mumbai Indians had registered this season's lowest power-play score of 22. They were in a deep trouble even though the target asked was not too much but still, Hyderabad had put Mumbai's sailing boat to a stop.
Kaul and Rashid Khan put SRH in command

Kaul with Rashid Khan had a great match to show some intent to Mumbai Indians restricting them to win the match. Rashid Khan and Siddarth Kaul kept Mumbai guessing with their brilliant onslaught performance. They were lovely to watch as they were able to hinder the host.
In total both the bowlers had, 8 overs, one maiden, 34 runs, 5 wickets that hampered Mumbai's chances to the playoffs. Now the Mumbai Indians needs to win their every single remaining match to keep them alive till the play-offs strike in.
Sunrisers beat Mumbai Indians by 31 runs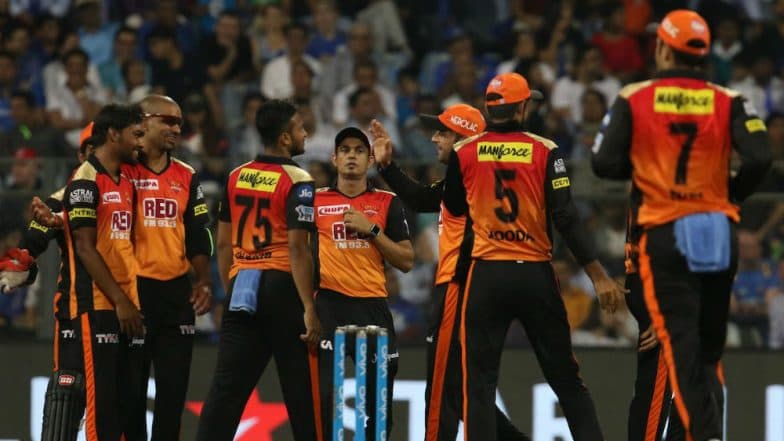 Sunrisers Hyderabad beat Mumbai Indians by 31 runs to register a victory in a low scoring match. Sunrisers despite scoring less number of runs bounced back after their bowlers totally rattle Mumbai Indians.
Sunrisers Hyderabad has won both the IPL matches against Mumbai this year with previous one winning it off on the last delivery. This is the fifth defeat for the Mumbai Indians in this IPL season which means they might not be able to retain this year's IPL trophy.