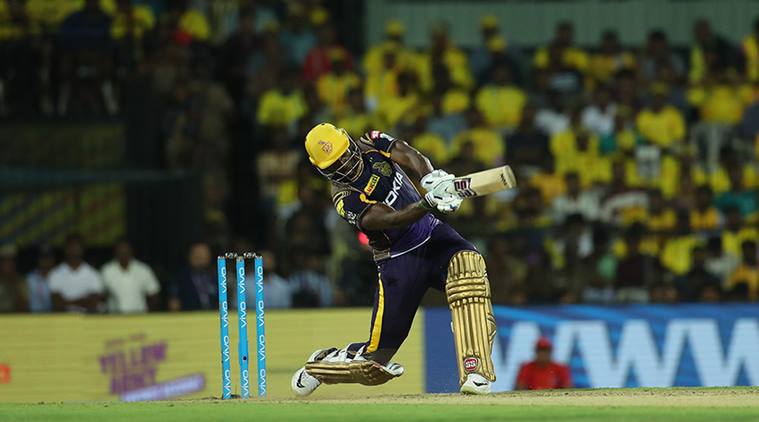 T20 cricket is decisively about the most miserly economy rates while bowling and the best strike rates when it comes to batting. Players exhibiting these skills are an asset to their team. Andre Russell is one such superb asset to have for Kolkata Knight Riders. His consistent six-hitting that subsequently helps the run rate of KKR has already ensured they reach above 200 twice from crunch situations. He played a blistering knock in Chennai of 88 from just 36 balls sparkled by 11 sixes and backed it up last night with another gem of 42 from just 12 balls against Delhi Daredevils. KKR went on beat DD by 71 runs last night.
Talking about his innings to IPL's official website, IPLT20.com, Russell gave credit to the increased confidence in his ability. He said, "It is just confidence…backing yourself, Before I went out to bat, you guys came and said me to just stay still. You have enough power. Don't worry about hitting the ball too hard. Once you get your head still, you will get the job done. It's just natural instinct."
Russell though didn't forget the important hand that Nitish Rana played in KKR's second win of the season so far. The youngster made a 35 ball 59 filled with some innately beautiful shots with him. He got rewarded the man of the match trophy for the game.
Praising the talented Delhi batsman and also shedding light on the interaction with him while batting. Russell said, "When I came to the crease – it was a good wicket as the ball was coming on from the first ball – I was watching on the telly and there was not much spin,"
"I was just telling him that back yourself and just go hard. He was doing it before. I didn't have much to say to him. He is a very, very good talent. He is one for the future. As long as he keeps being humble, I think he is going to climb some ladders."