Australian cricket has never been as shaken up before. The self-inflicted ball-tampering storm on that dreaded-day has taken away their captain, who is possibly the best batsman in the world, and a terrific left-hand opener, one of modern-day cricket's gem, both for a substantial period of time.
It is time for a revolution, it is time for changing the normal ways and move into a more ethical world. Based on strong morals, It is time to actually exemplify, "play hard but play fair"
For that firstly it is time to search for cricketers who can actually wear these values like a badge of honour. And I dare say, the time is ripe too for such players to be helped with better governance that only better administrators would bring.
But the aim of this feature today by the team COC is to list out five such leaders who can help the great cricketing nation. While Australia has announced their Test leader, this then is wisely about five such possible captaincy options for limited overs cricket. Here are five names that can help fill the big void.
1. Aaron Finch
There's a reason why the presence of a strong leader has always been felt with Aaron Finch. The right-hand opener for Australia has always come across as someone you can bank on. He has a stellar record in limited overs cricket. Whenever he has put a substantial score on the board, Australia has invariably won. His match-winning hundred in Bangalore recently, with the team 3-0 down and in absolute need of a lift-me-up, is a prime example. He is someone who would relish the increased responsibility. There could be a great leader in Aaron Finch for Australia.
2. Mitchell Marsh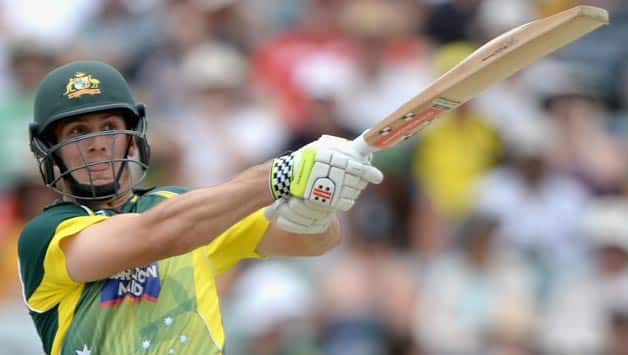 Something has changed with the youngest in the Marsh family. Mitchell Marsh looks the best that he has ever before. He has made a conscious decision to transition from this bits & pieces cricketer and become a proper batting specialist, the asset. After scoring two magnificent hundreds in the Ashes, he played a match-winning knock in Durban as well. Australia would do well to search for a tall batting figure in their limited-overs middle order, Mitchell Marsh might just provide them with that.
3. Glenn Maxwell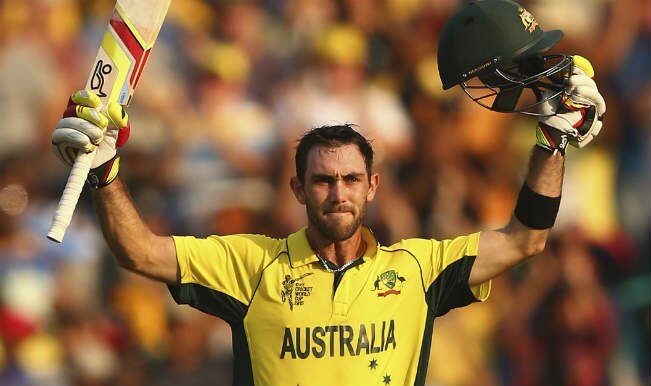 It has always been felt with Maxwell that he is a match winner that just needs an arm around him, telling him to just calm down while he is batting. Glenn Maxwell is a player that needs realization of what he can achieve with his undeniable ability. Australia can help him reach there, and help themselves get a special talent at the helm of affairs. Give him the captaincy and there might just be a Rohit Sharma kind of change in him too.
4. Mitchell Starc
When Steve Smith mentioned the word "Leadership Group" in that press conference, the term was never limited to just two players. One of the crucial element of this wider term was Mitchell Starc. Starc has been magnificent ever since he and the people that matter in Australian Cricket realized the potential that the left arm really quick possesses. He doesn't play the limited overs game regularly but the fact he was the highest wicket-taker for the world cup winning side should never be forgotten. The next world cup is enough time away for Mitchell Starc to lead an Australian unit achieve substantial things in that tournament.
5. Marcus Stoinis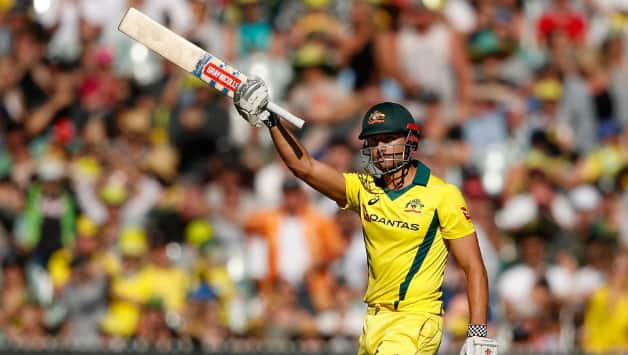 Quite a left-field selection for captaincy, you may think but Marcus Stoinis has quickly risen in stature. Many were worried when he got out embarrassingly to Kuldeep Yadav in Chepauk after playing one of the best 50 overs knocks in recent times in New Zealand, that he'll be found out. But he wasn't. In Australia's limited overs tour to India where they played a full strength Indian side and lost the ODI series 4-1, it was Marcus Stoinis who stood tall with his all-round ability. There's a reason why Stoinis instantly caught the eye of an Indian Premier League franchise. You never know how far a talent could go. Young Graeme Smith for South Africa was a captaincy choice borne purely out of the instinct of the wise people in their board. You never know..