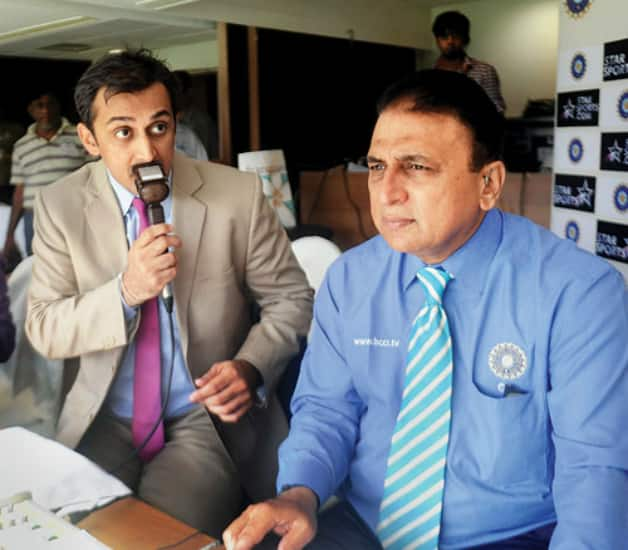 There is a possibility that the 11th edition of the Indian Premier League might see a team of 100 commentators, most of whom are former players. The Board of Control for Cricket in India (BCCI) has, in collaboration with broadcaster Star Sports, zeroed in on the commentators.
"There will be commentators in half-a-dozen languages and most are former players. Who the commentators are is not as important as how many of them are there," said a BCCI official without divulging names.
Rohan Gavaskar will be one of the many new faces who will be a part of the commentary team and will be commentating on the game with his father Sunil Gavaskar.
Among other Indian commentators in the English world feed are Sanjay Manjrekar, Murali Kartik, L Sivaramakrishnan and Harsha Bhogle. Foreign commentators are Brett Lee, Matthew Hayden, Michael Clarke, Dean Jones, Simon Doull, Scott Styris, Danny Morrison, Ian Bishop and Pommie Mbangwa. There will be four women commentators – Lisa Sthalekar, Melanie Jones, Anjum Chopra, Isa Guha.
Meanwhile, the BCCI is looking to rope in more sponsors for the tournament. Vodafone with its little Zoo-Zoos, which have been a constant feature during the tournament, has not renewed the sponsorship deal. As per the rules, the IPL can have up to eight associate sponsors but as of now, there are only five besides title sponsor Vivo.
Apart from English and Hindi, there will be commentary in Tamil, Bengali, Telugu and Kannada. The IPL starts on April 7 and ends on May 27.