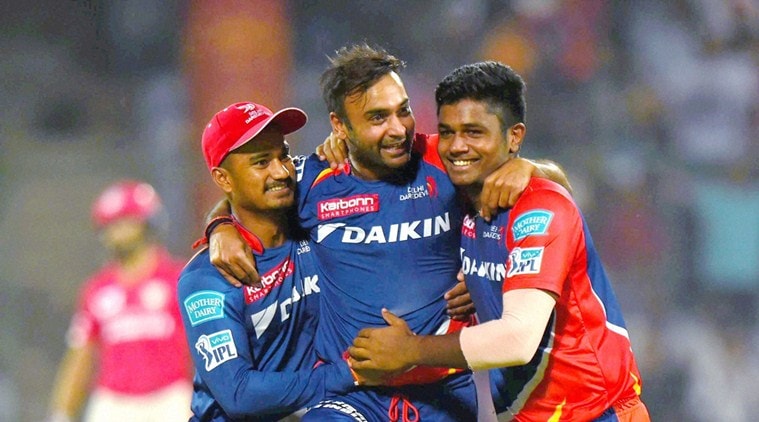 Amit Mishra has been one of the key bowlers for Delhi Daredevils over the years and is second on the list of top IPL wicket-takers after Lasith Malinga.
One thing which has evaded the franchise over the years has been the coveted IPL trophy and this year their premier spinner Amit Mishra is eyeing to bridge that gap. In other ways, he is eyeing to win the trophy for his franchise.
In an exclusive interview with India TV, Mishra spoke about DD's chances this year and a lot more. Speaking to India TV in an exclusive interview, Mishra showed his eagerness to play the shorter format and said he's training hard for a better show in the 11th edition of the T20 league. He said: "I have put in a lot of hard work and training hard in the nets these days. I'm ready for the new season of IPL and is excited to make a comeback to the T20 cricket."
Stressing on Delhi's combination, Mishra said, "Delhi have a really good combination in this year's IPL as we have some really good players in our ranks. We have an experienced captain this year in form of Gautam Gambhir who has a good understanding of the game and is a proven campaigner in the league."
"We will give our best on the field and fulfill the long-awaited wish of Delhi fans this year with their first IPL title."
On being quizzed about Virat Kohli, Mishra said he knows the India captain from his childhood days and credited his hard work for his great success in the international circuit.
"Virat is a top-class player, he is the number one player in the world. He has improved a lot with his game. He's a hardworking man and I have seen him from his childhood. He has the ability to remain positive in every situation."
Both Kohli and Mishra have played for Delhi thus knows each other's game very closely."We have played together a lot, he knows how I bowl and similarly, I know his style of batting" said Mishra.
"I always try to read his mind whenever I come to bowl against him. As he's a proven campaigner, we make strategies around him and try to execute them on the field. I always bowl with a plan against Kohli and try to take his wicket," Mishra signed off.