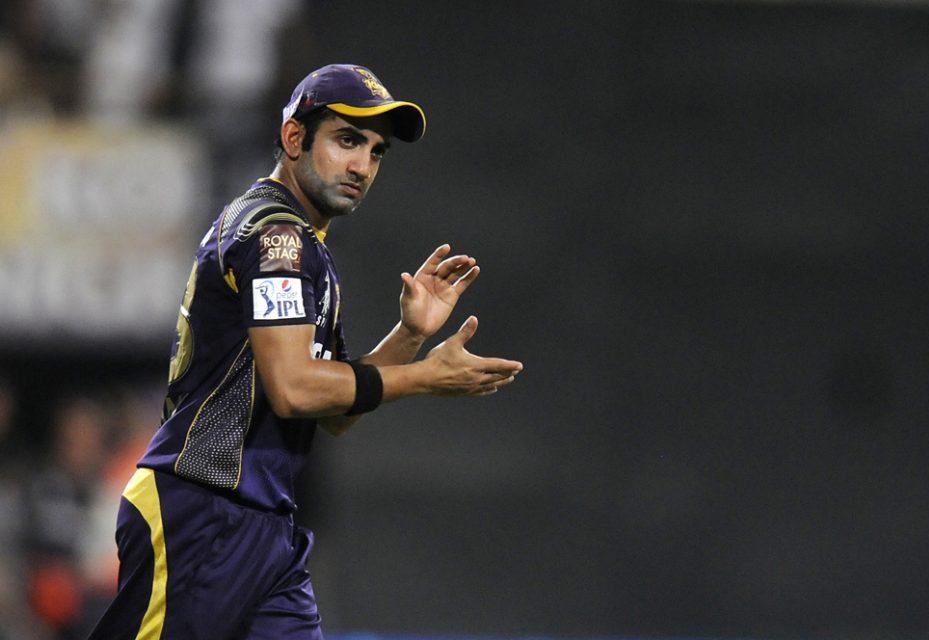 Not seeing Gautam Gambhir's name in KKR's retention options came as a shock to many ahead of the IPL 2018 auctions which saw Gautam Gambhir return to his home franchise Delhi Daredevils as the leader of the side.
Gambhir led KKR for seven years and won two titles in the process (2012, 2014) and thus KKR not retaining the left-hander left many wondering why. KKR CEO Venky Mysore, in a recent media interaction revealed the reason why KKR decided to part ways with Gambhir who had had a memorable season with them.
Speaking on Gambhir's release from the squad Venky said "Retention rules made it difficult for us to retain more than two players. (KKR retained Andre Russell and Sunil Narine). So we were hoping to get him back in the auction even if it meant using an RTM (right-to-match option). But I think he wanted a different challenge."
Venky retained the KKR batting core by roping in the services of Robin Uthappa and Chris Lynn for the new season. Venky said on the same "One of our objectives was to achieve change which Karthik represents as he's new to KKR and brings a fresh perspective. At the same time, we wanted continuity as well, which Robin represents as he has been with KKR since 2014. So, we feel we have the best of both worlds," said Venky Mysore, CEO and Managing Director, KKR, in an interview on Thursday.
Going into the January player auction, Mysore said KKR's policy was to choose the team and then figure out captaincy. That is how it was in 2011 too when Gautam Gambhir replaced Sourav Ganguly. "We were lucky to have picked Gautam Gambhir and subsequently appoint him as our captain… We were perhaps one bid away from not getting him," said Mysore.
Gambhir's return to DD was a tactical move as the Indian left-hander who is on the wrong side of 30 is aiming to call time to his cricket career after helping Delhi to a title win. This year, just perhaps might be theirs with the team that they have roped in.