After a convincing Test series win, India will take on West Indies in the five matches ODI series that starts in Guwahati on this Sunday. India should continue their dominance over the West Indies in this format as well.
This series is a golden opportunity for a few players like KL Rahul, Ambati Rayudu, Manish Pandey, Mohammad Shami etc to seal their spots for next year's world cup.
On the other hand, West Indies' this young team has some promising players like Shimron Hetmyer, Fabian Allen etc and if they come good then might challenge the hosts in this ODI series after a disappointing performance in Tests. And here is a look at India - West Indies' ODI rivalry in numbers.
All the numbers you need to know about India vs West Indies ODI history :
1. Head to Head -
| | | | | | |
| --- | --- | --- | --- | --- | --- |
| Venue | ODIs | Won by IND | Won by WI | Tied | NR |
| India | 50 | 24 | 26 | 0 | 0 |
| West Indies | 36 | 14 | 20 | 0 | 2 |
| Neutral | 35 | 18 | 15 | 1 | 1 |
| Overall | 121 | 56 | 61 | 1 | 3 |
2. Highest Team Totals -
418/5 - India at Indore, 2011
341/3 - India at Vadodara, 2007
339/6 - India at Kingston, 2009
338/3 - India at Nagpur, 2007
333/8 - West Indies at Jamshedpur, 1983
3. Lowest Team Totals -
100 - India at Ahmedabad, 1993
120 - India at Toronto, 1999
121 - West Indies at Port of Spain, 1997
123 - West Indies at Kolkata, 1993
123 - India at Port of Spain, 2002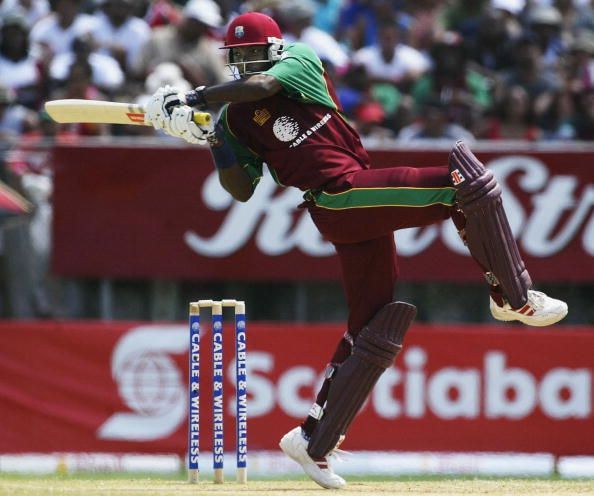 4. Most runs -
Sachin Tendulkar - 1573
Virat Kohli - 1387
Desmond Haynes - 1357
Rahul Dravid - 1348
Shivnarine Chanderpaul - 1319
5. Highest batting average (Min 500 runs) -
Virat Kohli - 60.30
MS Dhoni - 59.93
Gordon Greenidge - 59.04
Ramnaresh Sarwan - 58.90
Sachin Tendulkar - 52.43
6. Highest individual scores -
219 - Virender Sehwag at Indore, 2011
152* - Desmond Haynes at Georgetown, 1989
149* - Shiv Chanderpaul at Nagpur, 2007
149 - Sir Viv Richards at Jamshedpur, 1983
141* - Sachin Tendulkar at Kuala Lumpur, 2006
7. Most hundreds -
Virat Kohli / Sachin Tendulkar / Chris Gayle - 4
Gordon Greenidge / Sir Viv Richards - 3
Yuvraj Singh / Marlon Samuels / Rahul Dravid - 3
8. Most runs in an ODI series -
455 - Chris Gayle in India, 2002
436 - Ramnaresh Sarwan in India, 2002
353 - Gordon Greenidge in India, 1983
337 - Desmond Haynes in West Indies, 1989
336 - Ajinkya Rahane in West Indies, 2017
9. Most wickets -
Courtney Walsh - 44
Kapil Dev - 43
Anil Kumble - 41
Sir Viv Richards - 36
Carl Hooper - 36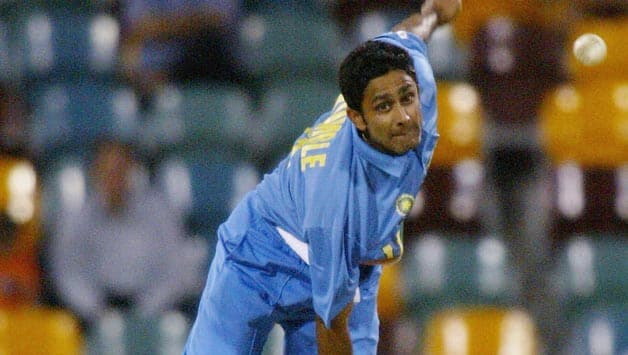 10. Best bowling figures in an innings -
6/12 - Anil Kumble at Kolkata, 1993
6/29 - Patrick Patterson at Nagpur, 1987
6/41 - Sir Viv Richards at Delhi, 1989
5/21 - Nikhil Chopra at Toronto, 1999
5/26 - Sanjeev Sharma at Sharjah, 1988
11. Best bowling average (Min 20 wickets) -
Mohammad Shami - 20.09
Patrick Patterson - 20.80
Sir Viv Richards - 21.97
Umesh Yadav - 22.40
Sir Curtly Ambrose - 22.46
12. Most four wickets in an innings -
Ravi Rampaul - 4
Mohammad Shami - 3
Ian Bishop / Venkatapathy Raju - 2
Anderson Cummins / Patrick Patterson - 2
Mervyn Dillon / Sir Viv Richards - 2
Anil Kumble / Courtney Walsh - 2
13. Most wickets in an ODI series -
17 - Patrick Patterson in India, 1987/88
13 - Sir Viv Richards in India, 1989
12 - Ian Bishop in India, 1989
11 - Amit Mishra in West Indies, 2011
11 - Sir Viv Richards in India, 1987/88