India will begin their 2018/19 home season with a two-Test match series against West Indies. The first of two Tests will be played in Rajkot from 4th October while the second Test will start in Hyderabad from 12th October.
Team India will seek to return to winning ways after a disappointing 4-1 series loss to England last month and a series win over West Indies will boost their confidence for the Australia tour that starts in November.
Shikhar Dhawan has been dropped for Mayank Agarwal while Bhuvneshwar Kumar and Jasprit Bumrah have been rested for this series. On the other hand, West Indies' young team will be looking forward to putting up a great fight against the number one ranked Test team. Most of the Windies player will be playing their first ever Test series in India.
All the numbers you need to know about India vs West Indies Test history :
1. Head to Head -
| | | | | | |
| --- | --- | --- | --- | --- | --- |
| Venue | Tests | Won by IND | Won by WI | Drawn | Tied |
| India | 45 | 11 | 14 | 20 | 0 |
| West Indies | 49 | 7 | 16 | 26 | 0 |
| Neutral | 0 | 0 | 0 | 0 | 0 |
| Overall | 94 | 18 | 30 | 46 | 0 |
2. Highest Team total -
644/7d - India at Kanpur, 1979
644/8d - West Indies at Delhi, 1959
631/7d - India at Kolkata, 2011
631 - West Indies at Delhi, 1948
3. Lowest Team total -
75 - India at Delhi, 1987
81 - India at Bridgetown, 1997
90 - India at Kolkata, 1983
97 - India at Kingston, 1976
4. Most runs -
Sunil Gavaskar - 2749
Clive Lloyd - 2344
Shiv Chanderpaul - 2171
Rahul Dravid - 1978
Sir Viv Richards - 1927
5. Highest batting average (Min 1000 runs) -
Sir Everton Weekes - 106.78
Sir Gary Sobers - 83. 47
Sunil Gavaskar - 65.45
Shiv Chanderpaul - 63.85
Rahul Dravid - 63.80
6. Highest individual scores -
Rohan Kanhai - 256 at Kolkata, 1958
Faoud Bacchus - 250 at Kanpur, 1979
Clive Llyod - 242* at Mumbai, 1975
Sir Frank Worrell - 237 at Kingston, 1953
Sunil Gavaskar - 236* at Chennai, 1983
7. Most Hundreds -
Sunil Gavaskar - 13
Sir Viv Richards / Gary Sobers - 8
Sir Everton Weekes / Shiv Chanderpaul / Clive Lloyd - 7
Dilip Vengsarkar - 6
Carl Hooper / Rahul Dravid / Gordon Greendige - 5
8. Most runs in a Test series -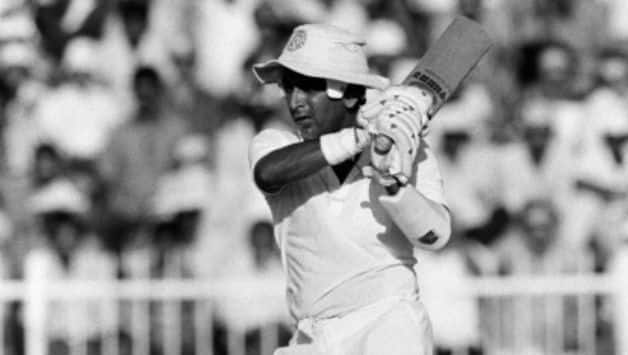 779 - Sir Everton Weekes, 1948/49
774 - Sunil Gavaskar, 1970/71
732 - Sunil Gavaskar, 1978/79
716 - Sir Everton Weekes, 1952/53
642 - Dilip Sardesai, 1970/71
9. Most wickets -
Kapil Dev - 89
Malcolm Marshall - 76
Anil Kumble - 74
Srinivas Venkataraghavan - 68
Andy Roberts - 67
10. Best bowling figures in an innings -
9/83 - Kapil Dev at Ahmedabad, 1983
9/95 - Jack Noreiga at Port of Spain, 1971
9/102 - Subhash Gupte at Kanpur, 1958
8/38 - Lance Gibbs at Bridgetown, 1962
8/61 - Narendra Hirwani at Chennai, 1988
11. Best bowling average (min 50 wickets) -
Sir Wes Hall - 18.78
Courtney Walsh - 20.24
Andy Roberts - 21.70
Malcolm Marshall - 21.98
R Ashwin - 22.15
12. Most five wickets haul -
Malcolm Marshall - 6
Harbhajan Singh - 5
Pragyan Ojha / R Ashwin / Sir Wes Hall - 4
Andy Roberts / Subhas Gupte / Courtney Walsh - 4
BS Chandrasekhar / Kapil Dev / Anil Kumble / Lance Gibbs - 4
13. Most wickets in a Test series -
33 - Malcolm Marshall in India (1983/84)
32 - Andy Roberts in India (1974/75)
30 - Sir Wes Hall in India (1958/59)
30 - Michael Holding in India (1983/84)
29 - Kapil Dev in India (1983/84)