Sunrisers Hyderabad won the match by 13 runs against ings XI Punjab at Rajiv Gandhi International Stadium, Hyderabad. Ankit Rajpoot was awarded the Man of the Match for his extraordinary bowling, a five-wicket haul that came up on losing cause for Kings XI Punjab. Team Circle of Cricket gets down to list the 5 talking points of the match. Click on the links to get onto the next page.
Ankit Rajpoot's five-wicket haul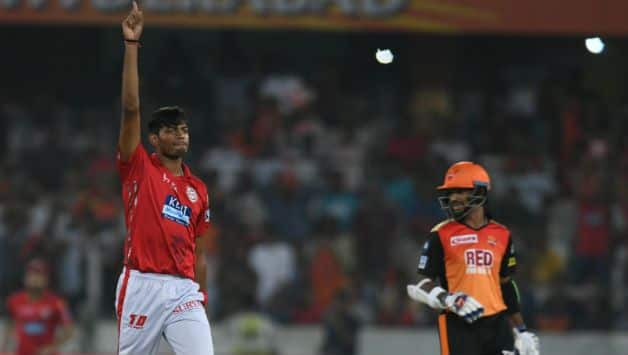 Ankit Rajpoot took a five-wicket haul playing against the Sunrisers Hyderabad. He was brilliant today on the field taking Hyderabad's top order down. He only gave 14 runs in his 4 overs with those 5 crucial wickets that made Sunrisers crumble at a very low score.
After his profound performance, Ankit Rajpoot has given KXIP a much-needed boost to the bowling attack that can actually motivate other bowlers. He has also recorded the best figures by an uncapped Indian in IPL. This was one of his dream spell in the tournament. He will now look forward to the upcoming games.
Drop catches from the Kings

There were a lot of catches dropped from Kings XI Punjab in the tonight's game. They were very sloppy in the field. It is said that catches you win matches, maybe this was also one of the reasons besides batting that had Kings slipped the match away from their side.
If KXIP could have taken those catches, results would have been different. 20-30 runs were given away after the visitors dropped those handy catches. The team will seriously need to check on this issue and come back stronger in their next encounter.
Manish Pandey's crucial innings for SRH

Manish Pandey of Sunrisers Hyderabad played a very good knock of 54 to take his team to a comparative total of 132. He played beautifully under pressure whereas from the other end wickets kept on falling. Manish Pandey always puts in his best to make his team win and this is what exactly he has done tonight.
KXIP totally rattled Hyderabad's innings but Manish kept on striking the ball and scoring those crucial runs. He also had a useful partnership with Yusuf Pathan.
KXIP off to a brisk start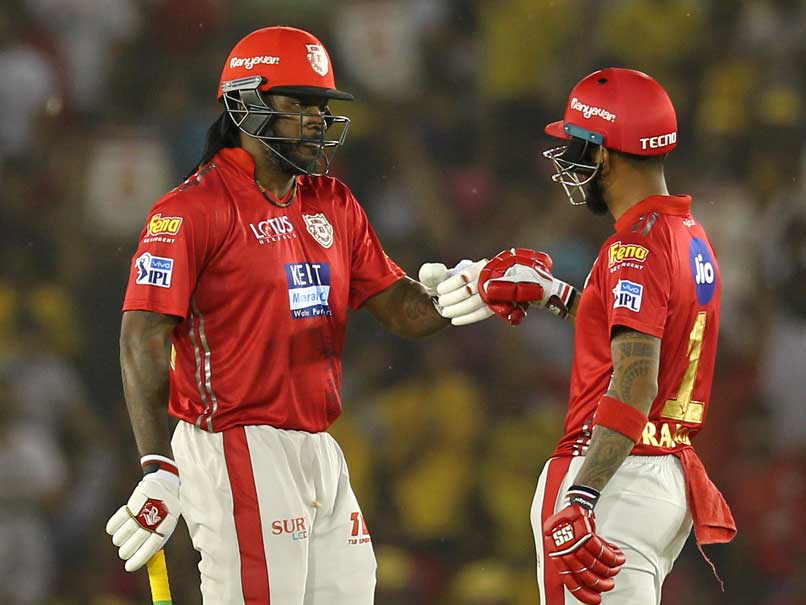 Kings XI Punjab had a very good start to their innings scoring more than 40 runs in the first powerplay. KL Rahul and Gayle looked good in touch before Rashid Khan was introduced to spoil the party for the Kings.
From the start of the second innings, KXIP were cruising but later Sunrisers Hyderabad did not let that happen in front of their home crowd. From 55/0 to 119 Allout, Kings were successfully destroyed tonight.
KXIP batsmen falling apart

After the openers went back to the dugout, no other batsmen of Kings XI Punjab were really patient to be on the strike. Sunrisers Hyderabad bowlers went pumped up after the dispersal of the openers. They are the real champions when it comes to last over encounters as earlier they did not let Mumbai chase that total and now Punjab to cross the line.
Rashid Khan the number 1 T20 bowler hit the right deck with other bowlers also chipping in to get KXIP all out. They have some really good bowlers in the team.
Sunrisers Hyderabad won the match by 13 runs after beating Kings XI Punjab on their home ground in front their lovely crowd. Bowlers were exceptional, they would like to have a check on their batting with Kings XI Punjab trying to move forward with the mistakes they made today in the match.