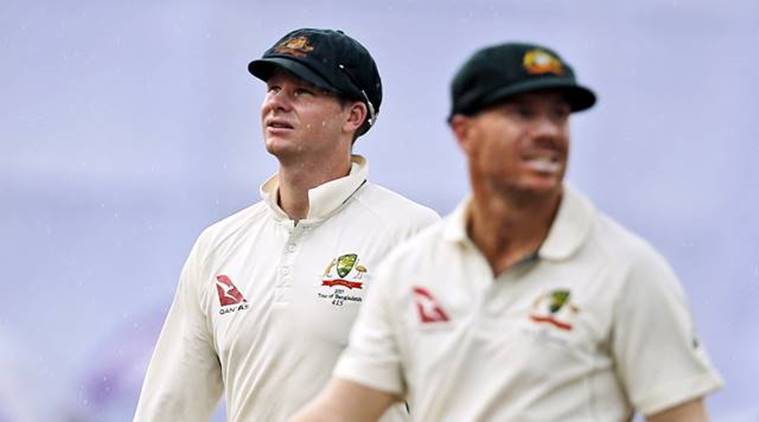 Former Australia coach Mickey Arthur has spoken in favor of Steve Smith after the latter was suspended by Cricket Australia for 12 months for his unwanted involvement in the sandpaper gate scandal.
Cricket Australia Chief, James Sutherland was very severe on the punishment he meted out to the two important cricketers of the team, thereby highlighting their zero-tolerance attitude to anything that disreputes the image of Australia cricket and the game of cricket as a whole.
Arthur, now coach of Pakistan, also told AFP that behavior had sunk to "abysmal" levels in world cricket and needed rapid improvement, after a series of flare-ups in recent months.
He also recalled his stint with Australia where he held charge for 19 months before he was sacked from his post.
"I have been disappointed at the behavior of the Australian team over a last couple of years, to be honest," Arthur said.
"I think that they felt they are almost above everybody else so that's been disappointing because they are a good enough cricket team, they are skilled enough cricketers to win games without resorting to the kind of tactics they have."
He added: "I am disappointed for the knock that Australian cricket is taking at the moment and world cricket in general, so it's a disappointing and sad time for world cricket."
As a lesson for Australian cricket, Arthur said "They need to play hard but they need to play fair. The verbal sledging and we have seen scuffles in tunnels and faux pas on the field and now the ball-tampering, and I think that has just gone a little bit too far," he said.
"I think this is a reality check for them and hopefully it does Australian cricket some good and they rebound back from it, because the cricket world needs Australia fit and firing because they are a hell of a good team when they are."
"I think over the last few months the behavior has been abysmal in international cricket," Arthur added.
"We have seen Bangladesh captain (Shakib Al Hasan) calling players off the field, we have seen Bangladesh breaking a window in the dressing room, we have seen dances on the ground.
"We have seen tunnel scuffles (between Warner and de Kock), we have seen Rabada… we have seen a ball dropped on AB de Villiers's head, so I think behaviors certainly need to be addressed."