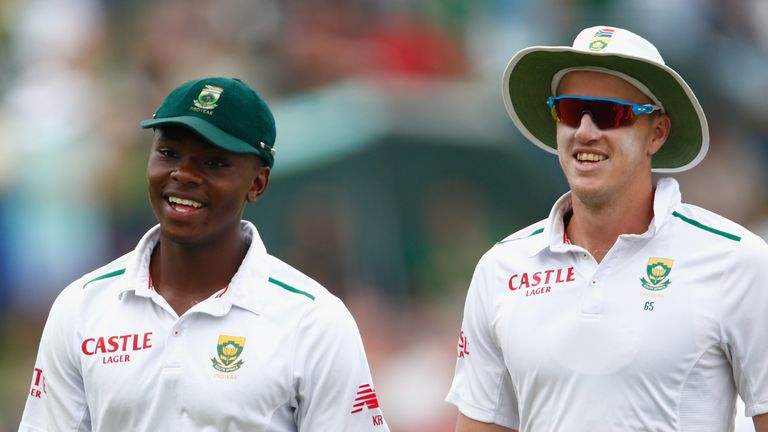 Playing his last international series for South Africa before retirement, Morne Morkel reached 300 Test wickets when he dismissed Usman Khawaja to bag the first of his four wickets in the first Australian innings.
Since he has a tendency to overstep, the first thing Morkel did after dismissing Khawaja was to check if he had bowled a no-ball or not.
"It's a special feeling, especially as I'm the world record holder for the most (wickets denied by) no-balls," said the South African paceman, who took three of the first four Australian wickets to reach the milestone.
"When I got the first one I turned around to check I had bowled a legal delivery, the second one, the third one.Morkel has had 14 wickets disallowed for over-stepping."To reach this is something I have worked hard for, for a long time," he said.
Morkel dismissed Usman Khawaja and Steve Smith in his first spell, then came back to break a 78-run stand between Cameron Bancroft and Shaun Marsh when Marsh flashed at a wide ball and was caught behind. He later added a further wicket when he dismissed Nathan Lyon.
Morkel, 33, who will retire at the end of the series, is playing in his 85th Test. He became the 32nd bowler in the world to achieve the feat.
"I wasn't blessed with the natural talent to run up and hit a length. I have had to work hard," he said.
The other South Africans to pass 300 wickets are Shaun Pollock (421), Dale Steyn (419), Makhaya Ntini (390) and Allan Donald (330).