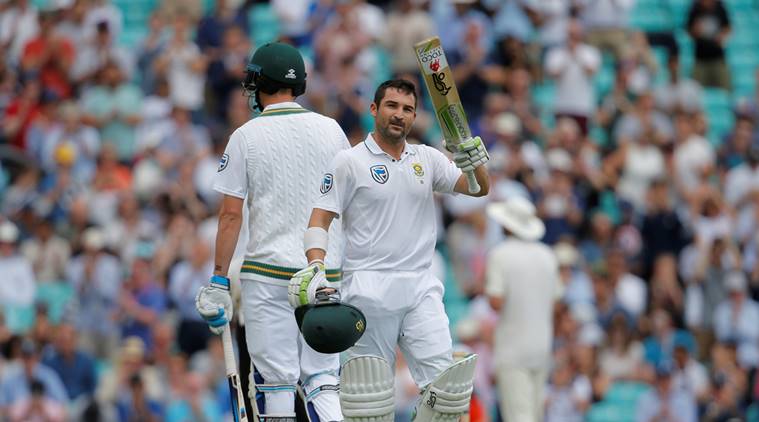 Newlands, Cape Town is playing host to the third Test match between South Africa and Australia. The series levelled at 1-1 the first day's play saw many ups and downs throughout the course of the day's play.
Sitting strong and pretty at 220 for 3 when Pat Cummins dismissed AB de Villiers on 64 to open the floodgates of an Australia comeback. Dean Elgar and De Villiers by then had stitched a 128 run stand which was broken by Cummins to give the upper hand to Australia. South Africa then lost wickets at regular intervals and by the end of the day's play was 266 for 8.
He spoke in length about his experience in carrying his bat through for his side after the day's play. "That's the nature of Test cricket for you. For four hours a team can be dominant, and the other two hours the other team can bounce back," Elgar said. "I am aware of the difficulties of this format. When you are facing three top-class seamers and Mitchell Marsh and a quality spinner, you are always up against it. Certain moments in Test cricket can set you up for a few very good days.".
Elgar also kept his view on the wicket which he denied was the best batting strip so far in the series. "The wicket is by no means flat. You saw when me and AB were in, it was easier. We gave ourselves time to score. But the moment a few wickets fall down, it's going to be hard work for the new batter coming in."
"At tea, I thought we could push past 380-400. But this wicket has shown that batting might be tough and might get tougher as the Test goes on, which is perfect for us because our bowling unit can exploit the conditions we have here. We can also get the ball to reverse here which is a massive plus for us." Elgar added.
He concluded by praising the Australian bowlers for their performance. "It was quality bowling with very good plans. As a player you want to be positive and sometimes with positivity it can be your downfall. The ball was tailing and as a new batter without a lot of runs behind your name, it can be tough" said Elgar.