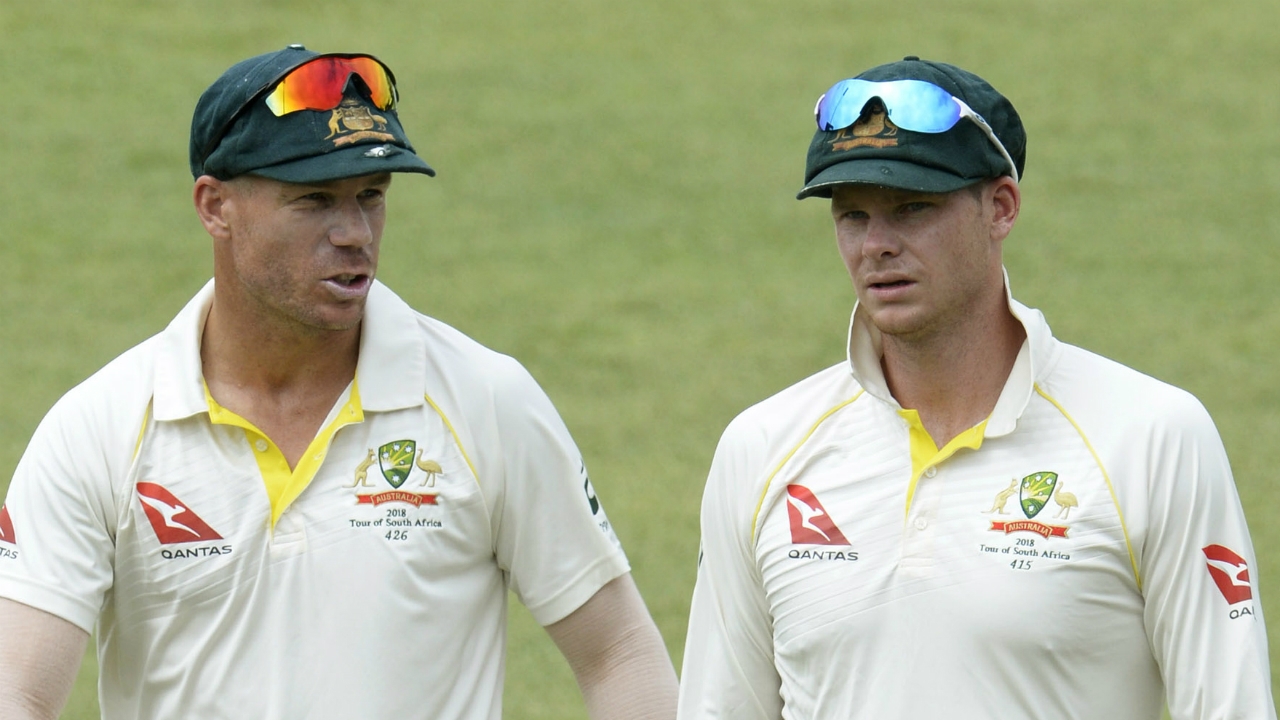 In a nasty altercation between David Warner and Quinton De Kock, the much-anticipated series between Australia and South Africa got off to the worst possible starts. In spite of Australia's victory, the point of discussion throughout the first Test was the quarrel between the two internationals.
ICC then reprimanded the two best by giving them demerit points and other charges. After the altercation however, Australian coach Darren Lehmann backed his vice-captain saying "We're certainly supporting David. We want to play a way that gets us success and for us we've just got to make sure we don't cross the line, that's the key. There are things that cross the line and evoke emotion and you've got to deal with that behind closed doors and get better at that."
Commenting on the ongoing Test series in South Africa, Lehmann said, "It's going to be a bloody tough series, as we've seen over the five days here. It's going to be a tight series this one, there's no doubt about that. It's going to be played very hard on the field by both sides it looks like. I'm sure the captains will chat and the coaches will chat and we'll get away to play the game."
Australia vice-captain David Warner, who was facing the possible suspension from the second Test for his involvement in a stairwell altercation with South Africa wicketkeeper Quinton de Kock, has now been cleared to play in the match after accepting the charge imposed on him by ICC match referee Jeff Crowe.
Warner was charged for breaching Level 2 of the ICC Code of Conduct and has been fined 75 percent of his match fee (approximately $13,500) in addition to three demerit points. It is worth mentioning here that Level 2 offence can warrant up to four demerit points which result in an automatic suspension of one Test or two limited-overs internationals, whichever comes first.
Given the fact that Warner has accepted a sanction of three points, he is free to take part in the Port Elizabeth Test, scheduled to start on Friday (March 9). On Tuesday (March 6), De Kock was charged with a Level 1 offence for the same breach and until now it is unknown whether the Proteas camp have accepted the charge handed out to their glovesman.
Australian skipper Steve Smith has now announced his playing eleven for the second Test starting from March 9 in Port Elizabeth. Smith rallied his troops on Wednesday at Australia's only full training session to make sure they were on task and focused to take on what's sure to be a fired-up Proteas outfit.
"I pulled the guys together this morning, just the playing group and said 'let's not let these incidents overshadow the way we played and get in the way of the way we want to play in this series'," Smith said.
"It's about continuing to play a good, hard aggressive brand but knowing we don't want to cross the line, we want to stay within the spirit of the game and let cricket be the main thing on show."
And as skipper, Smith says the buck stops with him and he takes responsibility for the actions of his players.
"I think you know when you say something personal about someone," he said.I think it's reasonably obvious, and what Quinton said to Davey was certainly personal. There's no doubt about that."
"I'm pleased with Davey that he stuck his hand up, said he made a mistake and he could handle things better.He's accepted his charge and we'll move on from that.
Smith and his counterpart Faf du Plessis will sit down with match referee Jeff Crowe on Thursday to ensure the action on and off the field is played within the spirit of the game.
"Something like this can certainly make some sparks for the rest of the series, but that's not the way I see it and I don't want the series to pan out that way," Smith said.
Australia XI
David Warner, Cameron Bancroft, Usman Khawaja, Steve Smith (c), Shaun Marsh, Mitchell Marsh, Tim Paine (wk), Pat Cummins, Mitchell Starc, Nathan Lyon, Josh Hazlewood