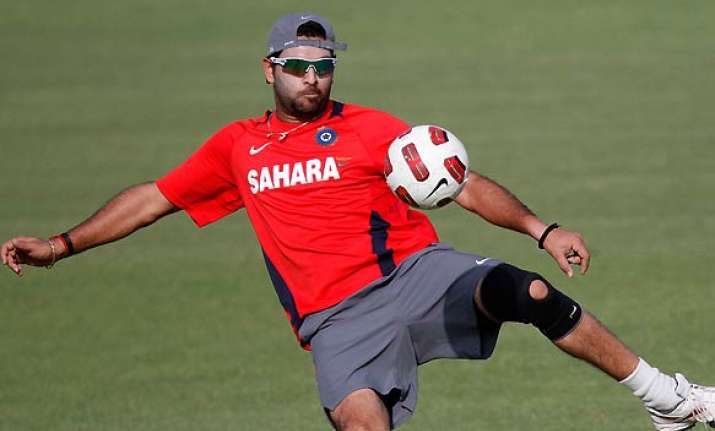 Veteran Indian all-rounder, Yuvraj Singh has predicted the winner of on-going FIFA World Cup tournament. He feels France will be the winner of the current FIFA World Cup tournament and star Footballer of Brazil, Jr Neymar will get the Golden Boot. He has posted one video on his Instagram account while predicting the winner of the tournament and expressing his love for the game.
Yuvraj Singh who had a very disappointing season of Indian Premier League has opened up on which team can win FIFA World Cup 2018, Russia. The tournament started off with a great win from the home team, they beat Saudi Arabia by 5-0.
Yuvraj Singh is well-known for his exceptional performance in World Cup 2007 and 2011, providing match-winning performances for Team India. In spite of his special performances in ICC tournaments, many people wanted Yuvraj Singh to retire from the game but no matter what Yuvraj will always remain a match winner for Team India.
"As you know cricket is my first love but football would be second. The Football World Cup has just started. I think France is going to win the World Cup and Neymar Jr. is going to win the Golden Boot, he said in the video. It will be interesting to see if the prediction of the star Indian player comes true or any other country will come out on top". Yuvraj said in the video.
Here is the video-