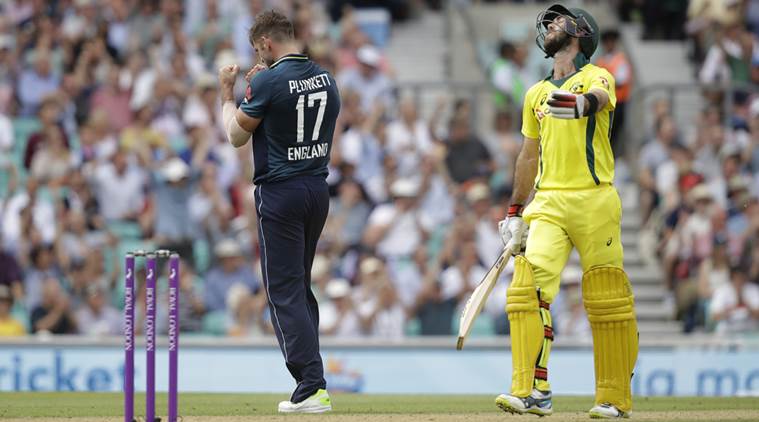 Former Australian skipper Ricky Ponting, who is currently with the national team as a supporting staff in England, has urged the top-order to take the responsibility and score big runs to help in team's cause after their 3-wicket defeat in the first One Day International of the five-match series on 13 June at The Oval.
There was only Glenn Maxwell who crossed the 50 run mark against England and failure of the rest top four batters cost them the match. As it turned out their bowlers despite their best efforts couldn't quite help Australia to win the game.
The touring side managed to post only 214, thanks to Maxwell's 62 and Ashton Agar's 40, but England chased down the target inside 44 overs and 3 wickets at their hands against Australia.
Australia's top-order drastically failed to deliver, as all five batters failed to even face 40 balls in their innings and Ponting believes that it was the area where they need to improve badly. However, Ponting is also confident that Australia will bounce strongly in the second ODI to be played in Cardiff on 16 June.
As per reports in Cricket Australia's official website Ponting told reporters, "It highlighted again the importance of our top-order batsman taking responsibility and getting some big runs. We lost an early wicket but I thought Marsh and Finch's partnership looked really promising. But both of them getting out in successive overs to Moeen Ali, and all of a sudden we are behind the eight ball."
He explained, "It's just little moments like that were someone just has to put their hand up and say 'Right, I am going to be the man that's going to get through here and do what my team needs me to do' and it didn't happen. These players need to be hard on themselves and work out how they can improve on a daily basis.
But what I have seen from training the last few days has been outstanding, certainly on the batting side of things. It didn't happen (Wednesday) but there is certainly enough skill and talent there to push on and win some games through the remainder of this series."
The Aussie also said that he didn't expect Australia to lose at the Oval, but he is happy with the fact that the youngsters "are really embracing this new culture and way forward for Australian cricket."
Ponting signed off by saying, "From what I saw in training I actually expected a better performance than what we saw (at the Oval). Just with the whole vibe around the group, I thought we might have seen something a little bit special from them. It wasn't to be."