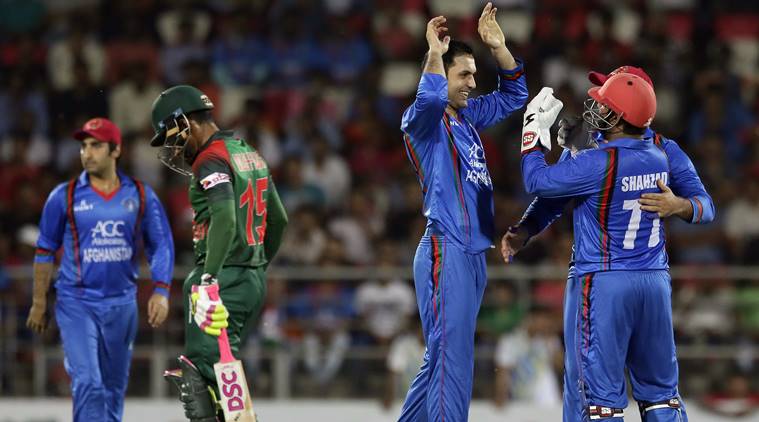 It was a nail-biting third T20I at Dehradun which was won by Afghanistan by 1 run to cap off a memorable series win. Rashid Khan defended 8 runs off the final over to hand Afghanistan a memorable win in the last T20I game.
The Shakib Al Hasan-led side succumbed to a 3-0 loss in the series. After the match, Shakib admitted that it's a mental block that led to such poor results.
Talking about the close finishes, Shakib said, "I have never batted or bowled in those situations so it is hard for me to answer. But yes I think it is a mental block that we haven't been able to overcome till now. It would have been good if we could have won the match but going so close and yet falling short is painful."
Regarding Bangladesh's overall performance in the series, a dejected Shakib said "Our performance in the series was not up to the mark. We were found wanting in all the three aspects of the game. In all the three games we did not bat to our potential. We also could have bowled better in the first two matches. The body language and fielding need improvement as it was missing on occasions."
Shakib was critical of the two run-outs during the powerplay overs that shifted the momentum. "Having two run-outs in space of three balls was a big setback for us," he said.
He also threw light on how Bangladeshi batsmen failed to tackle Afghani spinners. Shakib said, "I think all the three spinners have bowled really well. They had a bowler who can start well, another who bowled really well in the middle overs and a great spinner who can bowl at the death overs."
"But no matter how big a bowler, we expect to get 9 runs in the last over with two set batsmen at the crease. It doesn't mean that we have lost the match only in the last over, there are quite a few other factors to it. There are several small failures which have contributed to the big loss."
Bangladesh was majorly defeated by Rashid Khan who took a total of 8 wickets in the series, thereby continuing his prolific run post IPL 2018 where he ended with 21 wickets.