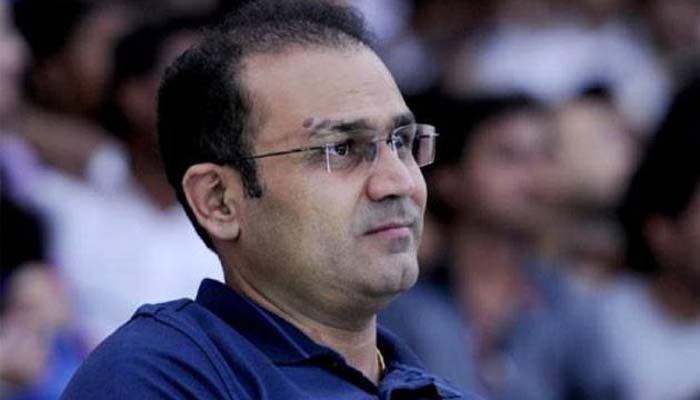 Former Indian explosive opener Virender Sehwag has been continuously entertaining his fans through his captivating and amusing masterstrokes on the social media after entertaining them with his blistering shots on the cricket field during his playing days.
Sehwag is a highly active celebrity on social media after the retirement from the game and has become a star with his tongue-in-cheek sense of humor, hilarious birthday wishes, rib-tickling puns, inspirational messages and his own quirky take on relationships on the internet these days.
The 39-year-old, who is one of the best cricketers to have ever played for the Indian cricket team. Though known for his a funny tidbit about relationships, this time he has come up with a special and heart touching message on Twitter, which shows 'true love' exists in the world.
This time, Sehwag left Twitterati emotional by sharing a picture of an elderly man who can be seen eating at a restaurant while sitting in front of himself and his wife's picture on the table.
His post reads on Twitter, "A man eating by himself at a restaurant with a picture of himself and his wife. One love is what you need."
Noteworthy, Sehwag recently mentored the King XI Punjab in the Indian Premier League (IPL) 2018, where his franchise displayed some fantastic performances at the start of the T20 event, but later failed to make it to the IPL 2018 playoffs, ended with another poor season.
Check out here: