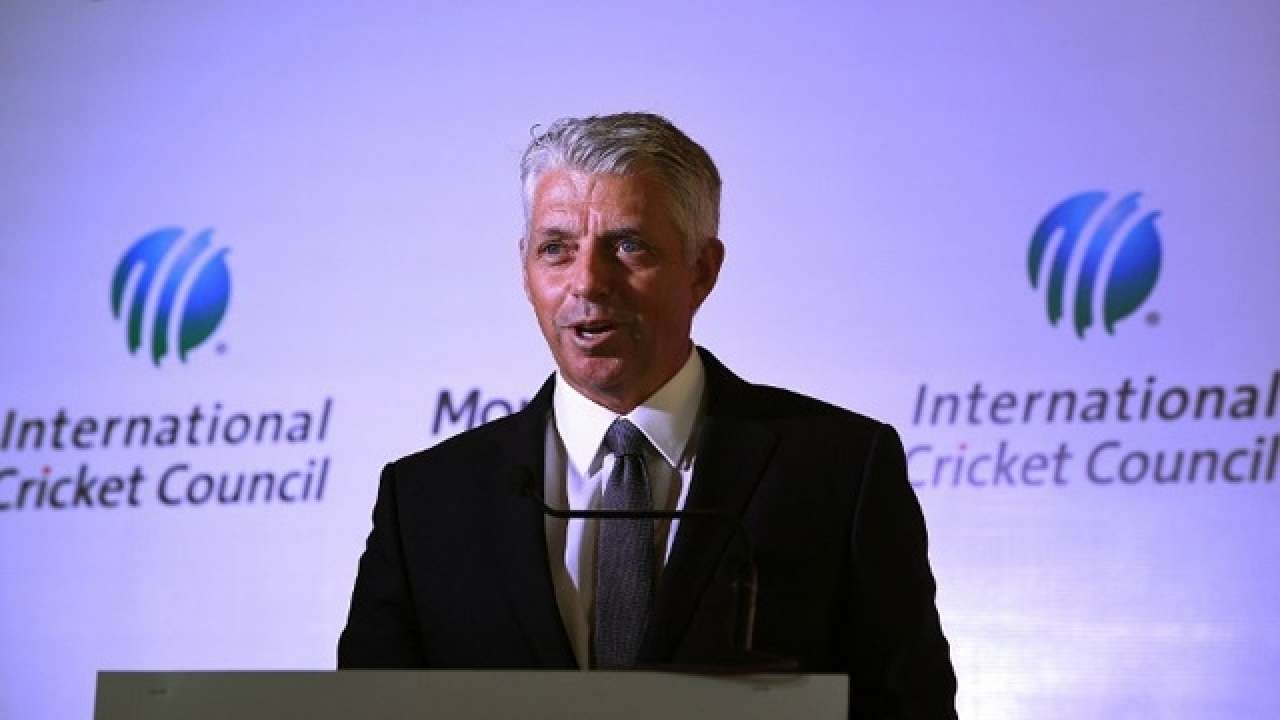 After being questioned by Cricket Australia to provide worthy evidence and being criticised by eminent cricket personalities all around the world, the ICC Chief Dave Richarson has asked the agency to come up with enough conclusive evidence to prove their allegations right.
In a report presented by the PTI, the ICC Chief has kept his latest viewpoint and suggestion on the issue. "I ask Al Jazeera to release to us all the material they have relating to corruption in cricket. We will conduct a full, thorough and fair investigation and will ensure no stone is left unturned as we examine all allegations of corruption made in the programme," Richardson said in a statement.
However, Al Jazeera has hesitated in sharing the details of the footage as they think that it will reveal the footage. However, Richardson assured the Qatar-based network that their "sources will be protected".
"I am encouraged by their public commitment to co-operate and now ask that they do so, in releasing all relevant material. We understand and fully respect the need to protect journalistic sources and our ACU team have worked with other media companies on that basis."
"However, to prove or disprove these allegations, we need to see the evidence referred to in the programme," Richardson said.
A video aired by Al Jazeera where discussions of match-fixing went viral over the internet has caught the attention of the global cricketing body and now they want to find the actual truth of the matter.
Former Pakistan Test cricketer Hasan Raza and former Mumbai first-class cricketer Robin Morris were also seen bragging about fixing games.
Three Test matches involving India (vs Sri Lanka in Galle, vs England in Chennai and vs Australia in Ranchi) are under scanner after the sting.
Both Cricket Australia and England and Wales Cricket Board have come out strongly in support of their players, rejecting charges of corruption.
While Sutherland has said "Together with the ICC, we are aware of the investigation by Al Jazeera into alleged corruption in cricket, Neither the ICC nor Cricket Australia is aware of any credible evidence linking Australian players to corruption in the game.
Michael Atherton in his latest column for the Times Newspaper wrote "When it comes to betting and fixing, dangers are ever present. There is a massive black-market operation in India worth many billions of pounds, the game, especially around the fringes and where there are enormous discrepancies in earning potential, is vulnerable. But highly paid international players in very visible, high-profile matches? In this case, I remain highly skeptical,"
"Since the match-fixing crisis of the 1990s, the awareness among players of the problem of fixing, the potential consequences (time in jail and five years out of the game for Mohammad Amir, remember, for nothing more than a newspaper sting) and stringent controls around dressing rooms by the ICC have made it much less likely to be a problem in international cricket. The players are paid too well (especially those from India, England and Australia). They have too much to lose".
ICC has been fighting a long battle for eradicating corruption from the sport and this latest sting operation by Al Jazeera was a proof of the fact that it is still prevalent in our game.