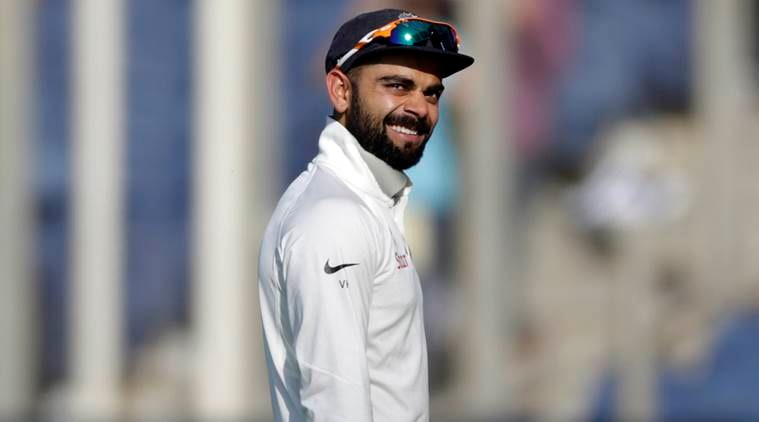 Virat Kohli's county stint with Surrey had a huge build up even before the IPL started. He was to spend a month with the club to get adjusted to the playing conditions before India started playing a series against England in July.
However, a neck sprain has ruled Vitrat Kohli out from participating in the county season with Surrey.
"Team India Captain Mr Virat Kohli suffered a neck injury while fielding during Match 51 of the VIVO IPL between Royal Challengers Bangalore and Sunrisers Hyderabad on 17th May 2018 at M. Chinnaswamy Stadium, Bengaluru."
"Mr Kohli, who was scheduled to play for Surrey CCC in the month of June, has been ruled out from participating," the release said.BCCI took this decision after his recent check-up.
"This decision was taken following assessments by the BCCI Medical team, subsequent scans, and a specialist visit. The Team India captain will now undergo a period of rehabilitation under the supervision of the BCCI Medical team.
"He will begin training and subsequently undergo a fitness test at the NCA in Bengaluru from June 15. The BCCI Medical Team is confident that Mr Kohli will regain full fitness ahead of India's upcoming tours to Ireland and England," BCCI added.
"It's hugely disappointing that Virat won't be joining Surrey for the month of June but we understand injuries happen and we have to respect the decision of the BCCI medical team to pull him from his stint with us," Alec Stewart, Surrey's Director of Cricket, said.
Back in 2014, Kohli had a disastrous time in England. He scored 1, 8, 25, 0, 39, 28, 0, 7, 6 and 20 in the five Tests and finished the series with an average of 13.50.
However, if his current form with the bat is anything to go by, Virat Kohli is expected to score a lot of runs in the upcoming England series besides being the mainstay of the Indian batting line up. He also spent a lot of time with Sachin Tendulkar on bettering his technique to brace up for the conditions.
India will play 5 Tests, 3ODIs and 3T20Is in England starting July 03.