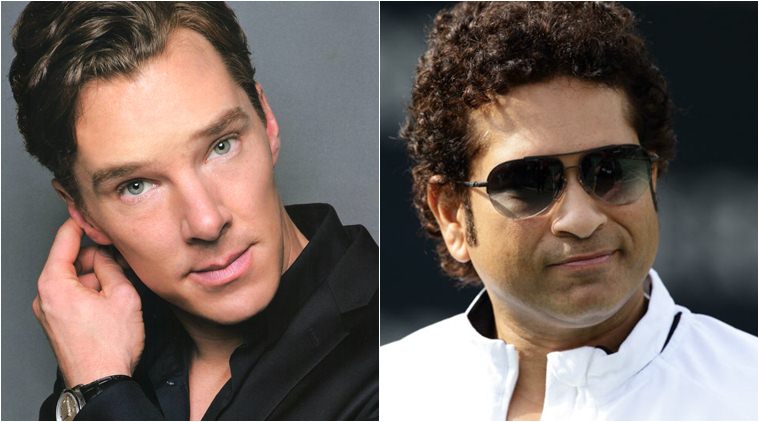 British star Benedict Cumberbatch has come out and expressed that Indian batting legend Sachin Tendulkar would fit into the role of superhero Doctor Strange very well.
Benedict talked about the same to the former Australian fast bowler Brett Lee when both met during the Avengers: Infinity War press tour in Singapore.
It will be aired on the Star Sports Network as part of their pre-game show, according to a statement.
During the talk, the actor was quizzed about cricket. He said, "Graham Gooch was my hero when growing up. I loved playing cricket and because I was a wicketkeeper, I had my eye on Jack Russell."
Cumberbatch when asked by Lee for his views on who would best fit the role of Doctor Strange from the cricketing world, said, "Sachin Tendulkar would do quite well in fitting the role as Doctor Strange as he is quite extraordinary."
Benedict Cumberbatch plays the role of Doctor Strange in Marvel Cinematic Universe. His character is a wizard and holds in his possession the Time Stone, one of the Infinity Stones that the villain Thanos is after.
Talking to Indian Express, Benedict Cumberbatch had mentioned that he likes to play 'outsider' characters. When asked whether he considers himself close to Sherlock Holmes or Doctor Strange, the actor said, "Um, neither, really. I am neither that brilliant nor that socially awkward. But I do get drawn towards 'outsiders'… the complicated sort of characters."
Marvel Studios' Avengers: Infinity War is set to release in India on April 27.
The chat between Lee and the actor will be aired on April 22
(Inputs from Indian Express)