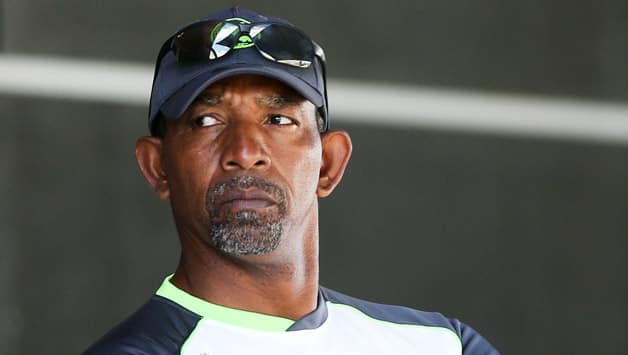 Ahead of the World Cup qualifiers, Afghanistan coach Phil Simmons has denied the "favorites tag" for the World Cup qualifiers starting from March 4 in Harare. Afghanistan and Windies are considered the favorites to advance through to the main round. However, Simmons said "I am not putting the 'favourites' tag on me. We have just come here to play cricket, we need to play proper cricket and win this tournament."
"I am one of those who wants to win all the time, and I think these guys are the same. So, the more we will win, the easier it will get for us in the Super Six stage. You win the Super Six stage, you are in the World Cup as well as in the final. That's how we look at it."
Afghanistan will take on Scotland in their opening match at the Bulawayo Athletic Club on Sunday, 4 March, and Simmons admitted he was not fully satisfied with his side's performance in the warm-up matches.
"We haven't done a lot of things we wanted to do in the warm-up matches. But, at the same time, the boys have been sharp in Sharjah and I am sure the sharpness is still there, maybe a bit of jet-lag but we will get there. Hopefully, we will be able to put everything together come Sunday."
"All of us are looking forward to the tournament. It's good that it is being held in high esteem, but you have to come out and do it. We had two good outings in the warm-up games and now it's about business. So, we are looking forward to Sunday."
The UAE coach Dougie Brown, who played 25 ODIs and two T20Is for England from 1997 to 2007, refused to predict the finalists, saying the warm-ups have shown that any team can beat any team.
"It is going to be one hell of a ride in this tournament. Teams are going to be flying by the seat of their pants for a lot of it. There is going to be some weather around and that is going to affect teams and the decision-making that people make because pressure does funny things to you. We try to take pressure off but to give you the two teams to qualify for the World Cup, I couldn't because it is that close."
The UAE will face PNG on Sunday 4 March at the Harare Sports Club and will then take on the Windies at the Old Hararians on Tuesday, 6 March.