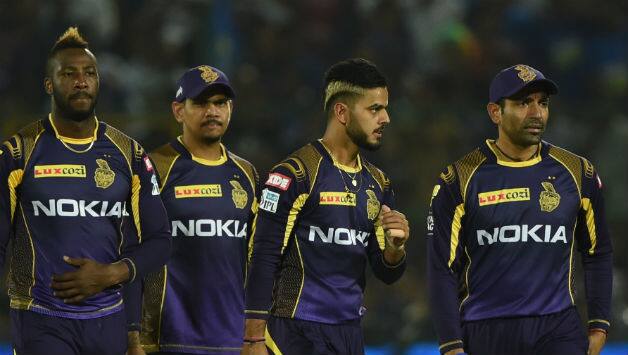 Dinesh Karthik, the Kolkata Knight Riders Captain, has come out and expressed, after his side's embarrassing defeat against Mumbai Indians by 102 runs, that it was the crucial drop catches that end up costing his side big in the end.
Not taking their chances KKR paid big, as it inspired Mumbai Indians to post 210 on the board. It ended up a very stiff ask for Kolkata's batsmen as they collapsed to a 108 all out.
Dinesh's point as a captain right. Though KKR's batsmen were just not good enough on the night, it was the dropped catches - Kuldeep Yadav dropped Evin Lewis early and Rohit Sharma was dropped by Nitish Rana when he was batting on just 1 - that decisively ensured KKR would be chasing something really big.
After the match, Dinesh Karthik was quoted saying about it that, "200(210) is always a big ask. We didn't bat well enough. If we had held on to our catches, you never know. It was a good batting wicket,"
For KKR, when chasing 210, Chris Lynn and Sunil Narine became very crucial with the bat but they lost both of them very early. Dinesh rue this by stating, "When you lose wickets in the powerplay, you are always playing catch up. We weren't in the game after the powerplay,"
He concluded by saying, "We just took it as a normal game. Chin up for the boys and keeping moving forward. We need to raise our skill levels and that is the most important thing. This kind of losses can put you down and that is where I as a leader need to stand up. Be honest about it. We need to believe and I have to make them believe we can make it to the playoffs,"