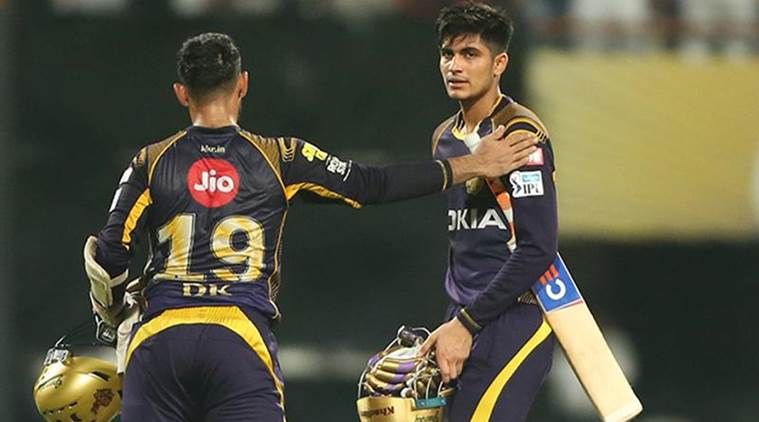 Shubhman Gill was roped in by Kolkata Knight Riders in the IPL 2018 auctions. Since then in most of the games he has played, Gill has shown his prowess and promise in glimpses. However, he really came to the fore in the match against CSK where he scored an unbeaten 51 to help KKR win the game at home.
In the next match against the Mumbai Indians, Gill was promoted up the order but unfortunately failed to deliver. Tonight against Mumbai Indians in Kolkata, Gill will once again have to play a key role for Kolkata.
Meanwhile, Jacques Kallis, an important member of the KKR thinktank has come out praising the young batsman for his talent. "It's been a slightly frustrating week in which we produced one of our best and most clinical performances of the competition and then followed it up with one of the most disappointing. There were so many aspects of the win against Chennai that were impressive but the calmness and clear-thinking really stood out for me. At the halfway point of their innings, it seemed highly likely that CSK would set a target of 200+ on a perfect batting wicket but the spinners pulled it back superbly, all three of them delivering dot balls and preventing boundaries at crucial times," Kallis wrote in Wednesday's column for TOI.
Regarding his match-winning knock against Chennai, Kallis said "We also lost a couple of early wickets but, once again, we stayed calm and played clinical cricket. It gave an opportunity to Shubman Gill to bat higher up the order and he took it in some style. We were very clear in our management of his first experience in the IPL - we wanted to ease him in gradually rather than throw him into the deep end with great expectations" Kallis said.
"So by the time he walked out to bat at No.4 against Chennai in a match we really needed to win, he was not a rookie and knew exactly what to do. There is no shot or option he does not have as a batsman but his decision-making and ability to think clearly under pressure is equally impressive. He has a very bright future with a mature head on his shoulders,"
KKR play an important game tonight at Eden Gardens. In many ways, it's a must-win match for KKR. Sunrisers have already qualified for the playoffs and with CSK and KXIP in the top four, KKR needs to win this game to strengthen their chances for a final four finish.
"We had the opportunity to cement our place in the top four and really push hard for a top-two finish, against Mumbai, and we should have won the game. I believe it was a case of us losing it rather than Mumbai winning it," Kallis concluded.