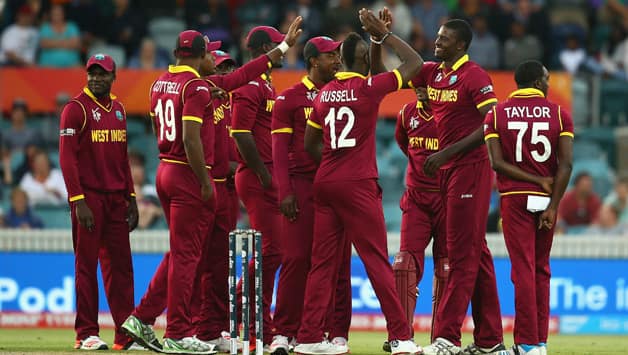 Former Zimbabwe captain Heath Streak has made a strong comment on the West Indian cricketers, who are currently competing in the ongoing 2018 edition of the Indian Premier League (IPL).
On Friday (20 April), Streak, who is closely watching the Caribbean players' stunning display in the IPL 2018 being a bowling coach of the Kolkata Knight Riders (KKR), has claimed that the 'powerful' Caribbeans get 'bored' by playing Test cricket and due to which they are in big demand in the T20 leagues across the world.
In the IPL 2018, Chris Gayle, Kieron Pollard, Evin Lewis, Andre Russell, and Dwayne Bravo have been doing very well and continually making headlines for their show in the tournament.
As per reports in PTI, Streak said, "Firstly, they enjoy it I think. They get bored by playing the long format of the game. A lot of them are playing all the leagues around the world, If you look at guys like Andre and Sunil from our team and others in the tournament like Pollard."
He further added, "You are getting to a stage where guys are making a career solely out of playing T20 cricket. They play in PSL (Pakistan), CPL (Caribbean), BBL (Big Bash), IPL. They've got physical attributes, the power. The guys like Pollard, Russell are physically strong guys, even their mis-hits go over the boundary."
On Saturday (21 April), the KKR will play Kings XI Punjab at home, which means Streak's Men in Yellow are set to play in-form batter Gayle, who is unstoppable at this moment in the IPL 2018, but says the hosts are ready with their plan for the "dangerous" batter.
The KKR coach signed off by saying, "Lot of people always ask us bowling coaches 'what's the plan'. It is very difficult for us to say because then he'll find out. So we can't really tell you the exact plan. He is a dangerous player. How you start to him is very important early on. If you allow someone like Chris to get into rhythm and confidence, he is a very dangerous player. He is so powerful and backs his ability when the ball is in his zone to clear the boundary."