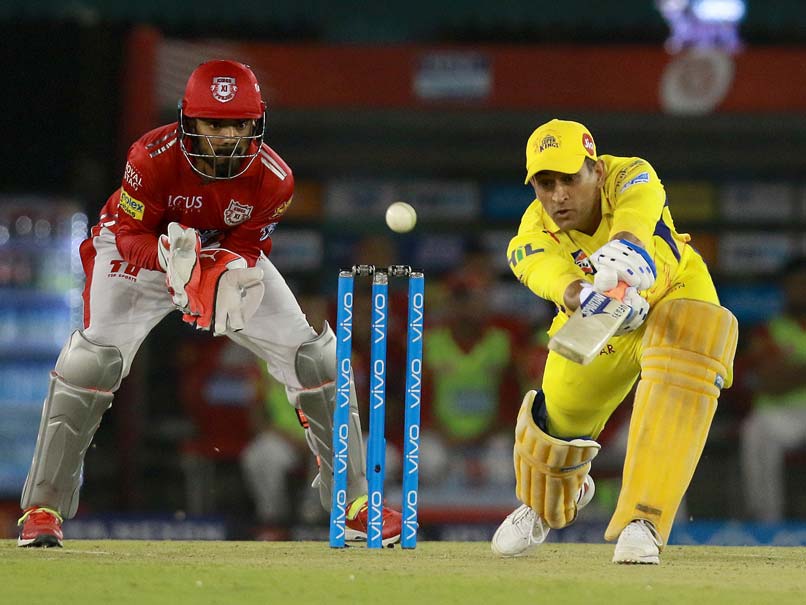 In a cliffhanger of a contest on Sunday night between Kings XI Punjab and Chennai Super Kings, the former won the match narrowly by four runs as Mohit Sharma managed to nullify MS Dhoni from getting the 17 runs in the final over.
MS Dhoni scored his career-best IPL score, 79* with pain in his lower back. Facing the last over of the CSK innings from Mohit Sharma, MSD failed to score the needful as Mohit bowled wide yorkers to restrict MS Dhoni's bat swing. A stiff back restricted MS Dhoni from hitting those deliveries the way he would have wanted to.
While MS Dhoni was going berserk, KL Rahul was watching all of it from behind the wickets. During the post-match interview, Rahul finally shared the details about how KXIP denied MS Dhoni from winning it in the final over and thereby change the trend of chasing teams winning the matches.
Speaking after the game, Kings XI Punjab's most consistent batsman KL Rahul said, "The plan was to bowl wide yorkers to MS Dhoni because he was struggling with his back and we felt like he couldn't reach out to many."
"Whether good back or bad back, if you pitch it in his arc he is still going to hit it miles. It was good learning for our bowling attack. Like I said, it's still early stages in the IPL, we will learn what lengths are good for our bowlers and they'll learn from their mistakes," Rahul added.
MS Dhoni spoke about his lower back after the match as well, admitting that the pain was still there. "The back is pretty bad, but god has given me lot of power and I don't need to use my back a lot. My arms can do the job. It shouldn't be too bad because I know what happened, and when you know the extent of injury, you know how bad it is," said Dhoni after the game.
"All the games have been close, which means the individuals in the team get to learn a lot, but yes, overall we need to improve. We have confidence in Ravindra Jadeja. Suresh Raina at the top of the order, one left-hander, and if we can have Jadeja as a floater... so if we can just give him the opportunity - which we haven't so far - I hope he can come good," added Dhoni, talking about the team combination.
The game also marked the comeback of the Universe Boss Chris Gayle who scored 63 off 33 balls as he tonked all the CSK bowlers all around the park. Speaking on Gayle's innings, Rahul said " "It is amazing news for our team and bad news for the other teams that Chris is in great form. He is hitting the ball well and we all know he's a player who can win games single-handedly and demolish attacks on his day.
"That's what he did today and we want him and expect him to continue this form forward, be consistent and get a lot of runs for us, because if he gets going there's no stopping him."
Kings XI Punjab take on Sunrisers Hyderabad in their next match to be played on April 19 in Mohali.