We all were glued to our television sets on the lookout for some bright young talent during the 2014 ICC U-19 World Cup. It was a tournament which I watched closely and two players really stood out. There were two exceptional talents, one was the left arm wrist spinner Kuldeep Yadav and the other, that just made me instantly excited about, was the right arm really quick for his age Kagiso Rabada. And in no time Rabada has become South Africa's main fast bowler that the opposition plans for. The world-class talent took to international cricket like a fish to water.
He stands out across all formats, but it is his test record that is special because that's the format most young cricketers struggle at the start in. Rabada averages 21 for his 143 wickets across 30 tests. Rabada is the part of that list that fills the must-have players for the T20 teams around the world too. And so, it was a no surprise when Delhi Daredevils got him on board for the 2018 IPL season. They retained him for 4.2 crores, a price they would've happily paid for the quality Rabada brings in.
Unfortunately, though, Rabada has been going through some really heavy workload recently. In the just concluded home season for South Africa where they played 10 Tests and 9 ODIs across six months against four opponents, and it included the grueling challenge of three and four tests series versus India and Australia respectively, Rabada bowled over two thousand balls. 2326 deliveries to be precise. His body was bound to give in to it at some time and sadly it has now. He will be missing this year's IPL season because of the back injury. It has surely caused headaches to the DD team management and they must be looking for some good replacements.
So today, on the behalf of team COC, I'll try and help them. Here are my five possible replacements that the Delhi Daredevils can look for to replace Kagiso Rabada. Click through the next pages to know who they are.
1. Adam Milne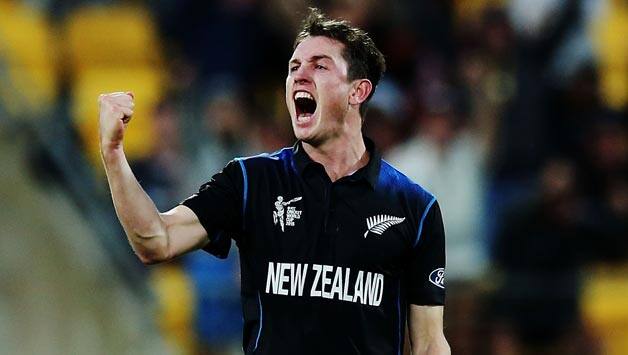 Nothing catches the eye more watching the game than a classical batsman and a really quick fast bowler. Adam Milne is one such fast bowling talent. New Zealand bowler went unsold at the auction and would be really on the lookout to make an impact in the IPL if given an opportunity. He has the experience of playing for another franchise too.
2. Liam Plunkett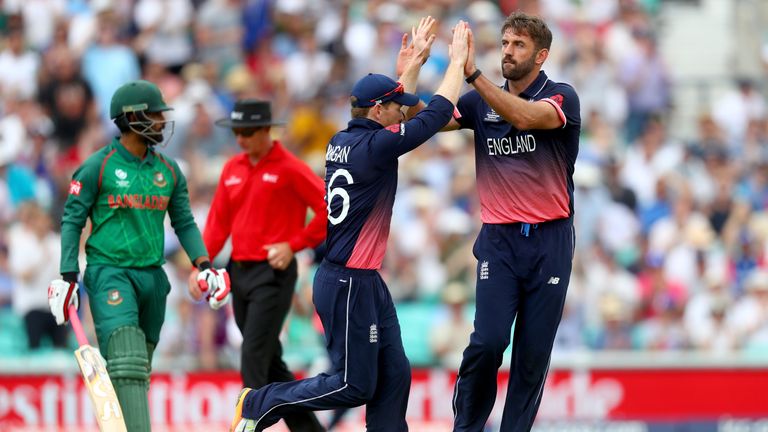 It has gone somewhat unnoticed, but since 2015 there are two England bowlers among the leading wicket-takers in the limited overs game and one of them is the right arm tall hit the deck hard fast bowler Liam Plunkett. You can see why England likes him, he runs in every ball bowling that tough length not allowing the batsmen to get underneath the ball and loft him. It is the base with which some of the key T20 bowlers are succeeding. He can contribute with the bat too. An IPL franchise would do well not to look too far away.
3. Neil Wagner
Now that's the bowler I have a lot of time and respect for. Neil Wagner is a fast bowler that is showing a lot of heart playing Test match cricket for New Zealand. I know and understand why Trent Boult steals the limelight once he turns on the magic but you can see often when Kane Williamson is looking for a wicket and is not getting one, he throws the ball to Neil Wagner and he doesn't disappoint. There's a lot of passion and determination in the man and, much like Liam Plunkett, he bowls the tough lengths too. You give him the responsibility to bowl for your team and Neil Wagner won't let you down.
4. Tymal Mills
Must confess I was surprised when nobody in the IPL auctions bid for him, there's no way Tymal Mills should've been given up on after being trusted and backed so much for the last season. I know he didn't perform to the expectations and has problems with his body, but once you see the quality you must find a way to help that player get the best out of him. His variations and effectiveness at the death definitely have a place in the IPL.
5. James Faulkner
There were many players who played substantial roles in Australia winning the 2015 ICC Cricket World Cup but one player that really stood out was James Faulkner. He allowed Australia to win the battle at the death with both skills. His variations have been found out somewhat after that really good period but at the international level, it is as much about the exposure as it is about coming back. I was slightly disappointed when Australia didn't quite provide him with the chances he needs at this stage of his career to revive his game. An IPL team can show that vote of confidence and likely get the best out of James Faulkner.