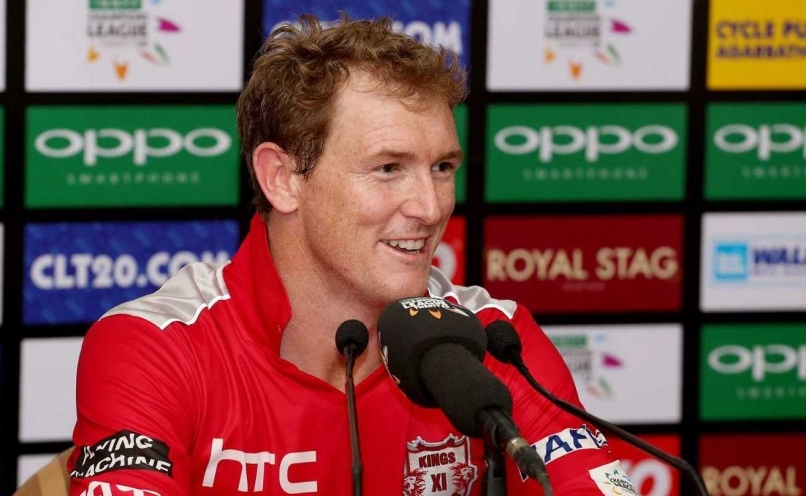 George Bailey who led Kings XI Punjab to the IPL 2014 finals, has cited family commitments and personal reasons for skipping IPL 2018. He will be also missing the county season with Hampshire.
Bailey's wife Katie is due to give birth to the couple's second child at the end of April and the Tasmania skipper has opted against returning to the club team which he captained last year.
The 35-year-old also didn't put his name forward for the IPL auction earlier this year, joking that the impending addition to his family meant he had two options - "(skipping) the IPL auction, or divorce".
He said deciding to stay at home with his family instead of spending most of the year away underlines a shift in priorities in the twilight of his career.
"I reckon there would have been a time where I would have chosen cricket over family," he told cricket.com.au after he was named Australia's Domestic Player of the Year on Monday night.
"But now it's not even a decision, really. I love spending time with my family and I think it's had a really positive impact on my cricket" he went on to add.
Bailey in the process also looked back on his career saying "Your motivation changes, there's no doubt," he says. "Your drive for a long time is to play for your country."
"The fact is (playing) is still so much fun. The flip side is going to work somewhere where (you don't have) that challenge and passion. Your worst days are so frustrating, but that's what makes your great days so good."
It is pertinent to mention here that, Bailey led Hobart Hurricanes to a successful BBL campaign in its seventh season only to lose to Adelaide Strikers in the final.
He concluded by saying that the promise of a brighter future domestically has encouraged him to continue playing, despite the chances of an international comeback looking very bleak for him.